Before there was a shopping center on East Broadway, just west of Alvernon, that site was the location of a resort hotel called El Conquistador. Built in 1928, the property was designed to lure visitors to the city. Real estate mogul Roy Drachman reflected in his 1999 memoir that, "The site was far out on the east side, and the hotel, when completed, could be seen for miles in any direction."
With more than 200 guest rooms, the Spanish Colonial Revival and Mission-style structure, with a 45-foot-tall tower sporting a copper dome, was certainly an impressive sight, though it apparently was never a huge financial success.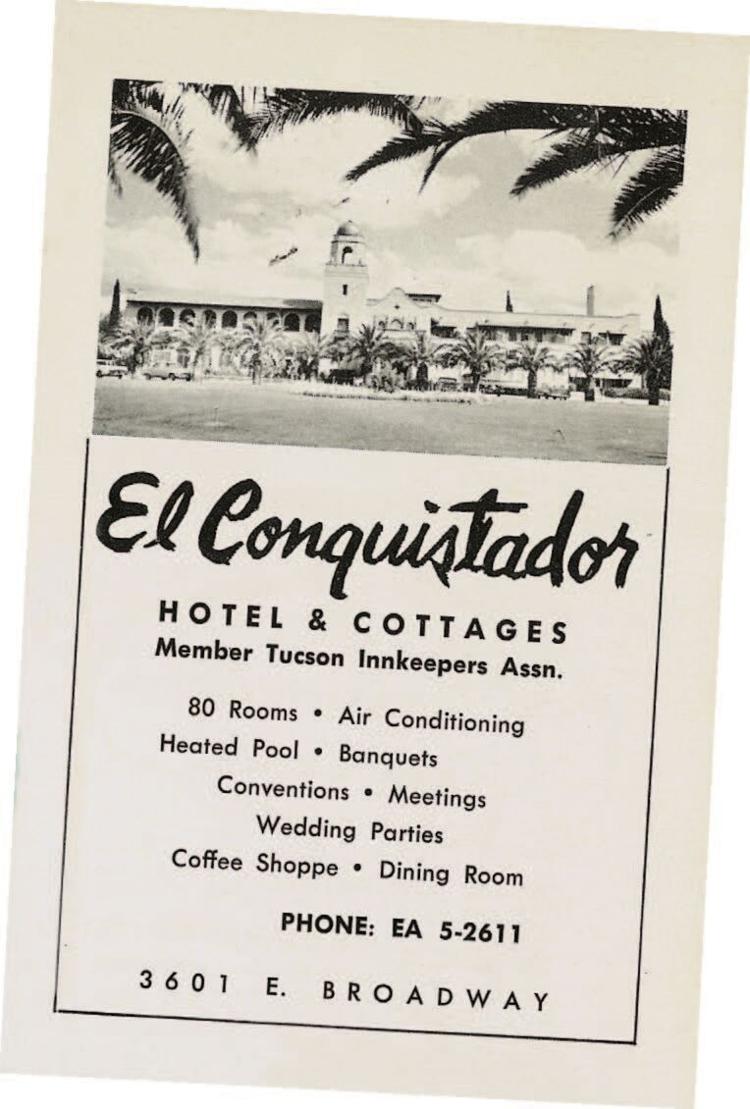 El Con Shopping Center opened in 1960, after parts of the hotel were torn down, and the entire hotel was demolished in 1968 to make room for El Con's expansion. Interestingly, two pieces of the old hotel were salvaged: the dome (which is currently ensconced at Casa Blanca Plaza), and the portecochere, which acts as the entrance to the gated community of Rancho Sin Vacas.