Seeing her little brother on his way to school brought a wave of relief to 19-year-old Natasha Herzig. He was OK. He wasn't harmed.
But her feeling of security vanished as quickly as it came.
"Do you know how easy it would be to kill your family?" the armed man beside her in the car snarled. "And it would all be your fault."
Herzig had been kidnapped at gunpoint and beaten to unconsciousness after saying she wanting to go home, but this threat against her family was too much for her to bear. She succumbed to what became a 10-month nightmare as a sex trafficking victim.
"You learn to survive," says Herzig. "You adapt. As long as your family is alive, you accept that this is what you're going to die doing. You become a shell of yourself."
Herzig did survive. Twenty years after her ordeal that began in California and saw her trafficked across the country, Herzig is settled in Tucson, a happily married mother, successful Tucson businesswoman and nationally recognized speaker on the effects of sex trafficking.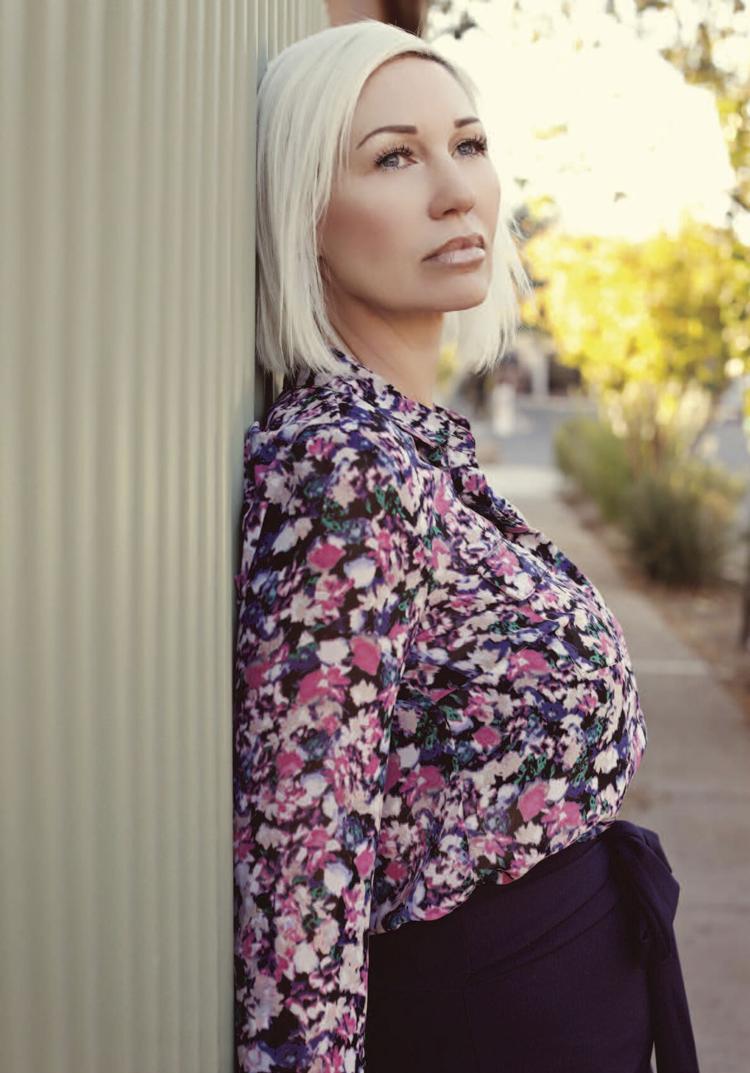 "It happens, not only to kids whose parents are not at home or who are at risk," Herzig adds. "I was raised in a family with parents married more than 35 years. I went to a private school. I had no traumas in my childhood. I was a straight-A student and I played sports.""What does a victim look like? I am your neighbor in your suburbs. I am somebody's daughter, somebody's sister. It hits too close to home to accept that for a lot of people."
Herzig was a college student in California when she was approached at a popular mall by a woman asking if she was interested in doing girls' makeup, fashion and travel. Herzig thought she was applying for a job, but in a moment of hesitation when she tried to leave, she was forced at gunpoint into a car and driven to a home where she was stripped of her clothes and left alone for days.
She learned that she was expected to have sex with a stranger and take his money, after which she'd be taken home. Instead, after repeatedly expressing her desire to go home, she was beaten and left for dead before the trafficker returned and forced her to call her parents and tell them she was OK. She was taken on a brutal 10-month experience — being flown around the country for sex — until she was able to escape in New York.
Globally, commercial sexual exploitation is a $99 billion industry, according to the United Nations' International Labour Organization. In the United States, the National Human Trafficking Hotline saw a 20 percent surge in 2019 from victims calling for help, with 8,248 sex trafficking victims reaching out. The Hotline ranks Arizona in the top 15 for human trafficking reports.
Last year in Arizona, authorities identified 423 human trafficking victims, 104 traffickers and 43 businesses tied to trafficking, according to Polaris Project, which tracks sex and labor trafficking and shares data to find ways to shut them down. Not surprisingly, Arizona's two most populous areas, Phoenix and Tucson, are the hot spots for trafficking, with Flagstaff, Yuma, Kingman and Lake Havasu to lesser degrees, along with a few smaller cities.
"Basically, human trafficking is the exploitation of a person, usually for money," explains Det. Jennifer Crawford of the Tucson Police Department's Street Crime Interdiction Unit. "They use coercion for labor services or sexual services with the intent of profiting off another person.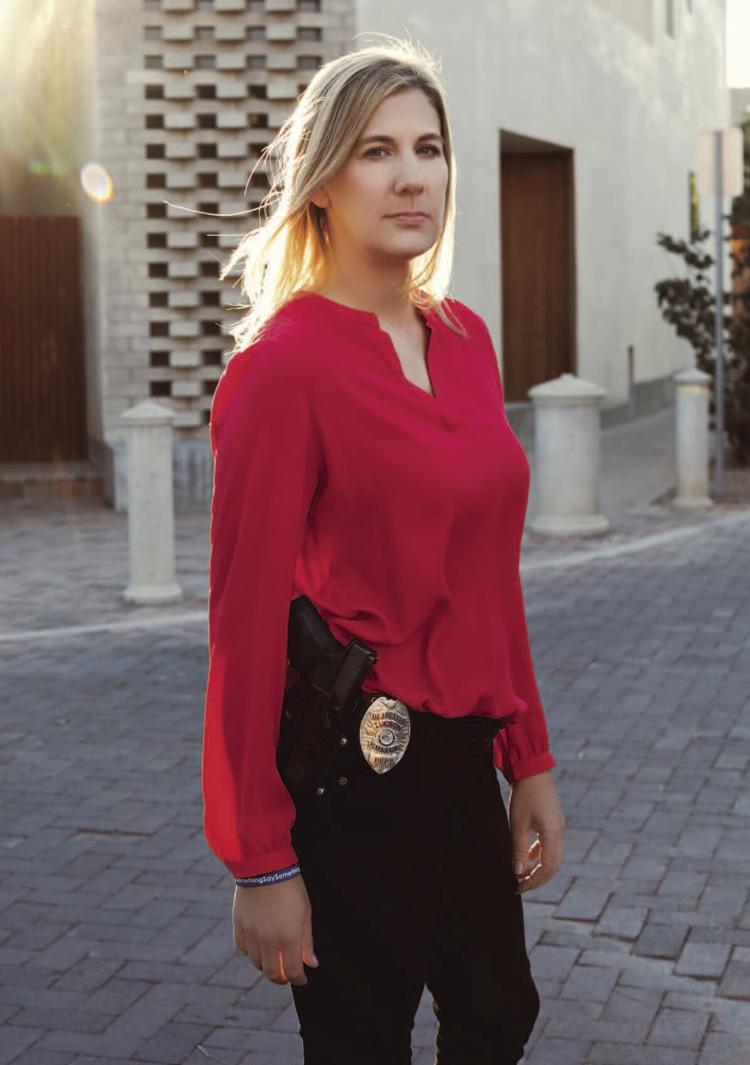 People often confuse labor and sex trafficking with human smuggling, Crawford says, but they're separate crimes. Although the traffickers profit off both crimes, the labor and sex traffickers continue to make money from victims long after the initial capture.
Sex trafficking includes escort services, illicit businesses such as unlicensed massage parlors and pornography, according to Polaris. It also includes labor and sex trafficking for unlawful businesses, activities such as drug smuggling, and working at strip clubs or bars.
"Sex trafficking is something that's been around a long time," says Dr. Sally Stevens, a distinguished outreach professor in Gender and Women's Studies and a research professor with the Southwest Institute for Research on Women at the University of Arizona. "We didn't use to call it sex trafficking. If it involved child sexual abuse or child abuse, we didn't call it child trafficking. When it involved older adults, even though there was coercion or engaging in sex trafficking, we didn't label it that. We called it prostitution or trading sex for drugs.
"But in the last 15 years or so, we really began to put different types of lenses on what is going on. In deciding to change the terminology, it doesn't place so much blame on the victim and helps identify what sex trafficking is," she observes.
Forget what you heard about "stranger danger." The majority of sex trafficking recruiters are intimate partners, spouses or other family members, according to Polaris — double the number of recruiters from a phony job offer, ad or stranger.
As our world becomes more tied to technology, so does sex trafficking, experts say. From 2018 to 2019, trafficking lures rose 62 percent from texts, 45 percent from emails and 32 percent from web chats, according to Polaris.
And, as the coronavirus pandemic caused schools and businesses to close, forcing millions to rely on the internet, sex traffickers followed in droves.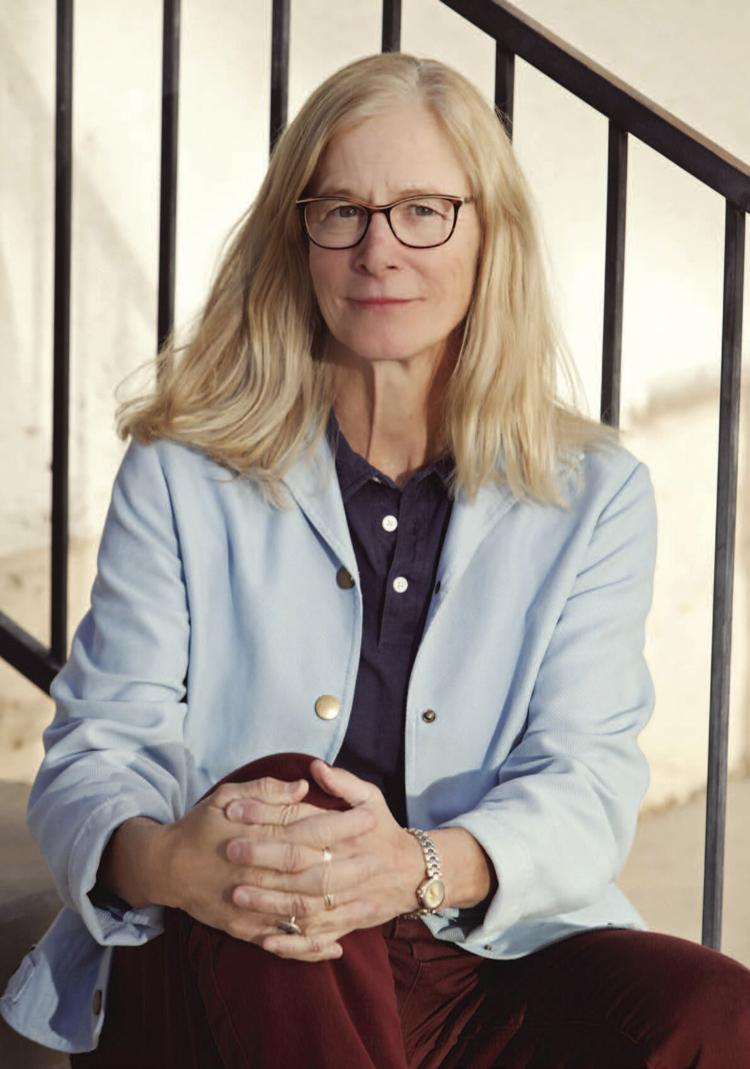 "Starting about last May and going through September 2020, a huge number of cases came across my desk for review involving minors — more than we've had in the past several years," Crawford declares. "Not all of them turned out to be trafficking. The National Center for Missing and Exploited Children reported a huge increase from January to June of online enticement reports."
In October 2015, the Southern Arizona Anti-Trafficking Unified Response Network (SAATURN) on human trafficking was formed, thanks to a three-year grant from the U.S. Department of Justice. TPD and CODAC Health, Recovery & Wellness joined forces to study human trafficking in Pima, Cochise and Santa Cruz counties along with U.S. Homeland Security and the U.S. Attorney's Office.
SAATURN's goal was to provide comprehensive services to trafficking victims by identifying and addressing their need for safety, security and healing, and to investigate, identify, arrest and prosecute human traffickers.
"SAATURN definitely made a difference in awareness that this crime is happening," Crawford says. "It's all about making money. Like drug dealing, it never goes away, but it does evolve. SAATURN brought more awareness to schools and parents in Tucson and even the surrounding counties that had never been exposed to that."
SAATURN received a grant extension through 2019 and even though it has ended, its legacy will be felt in Tucson and Southern Arizona for years to come, Stevens says.
"One of the things that SAATURN was especially good at was building a coalition between two diverse entities — service providers and law enforcement agencies," Stevens comments. "That's not an easy thing to do. It was tough, but it's exciting to see it's working so well in Southern Arizona."
SAATURN's work helped service and law enforcement agencies see the need to work together with the community to help victims and identify predators.
"When we think about community, first there has to be an awareness of the problem," Stevens says. "The second step is being able to support victims, changing the mindframe from blaming the victim to understanding the foundation of what put that person in that situation. The third is providing help in whatever way you can.
"Pima County is doing better than other communities where they have blinders on."
As SAATURN brought service and law enforcement agencies together to recognize the scope of sex trafficking in the community, so can the community be educated to recognize what's happening.
"You can learn a lot about how to begin that conversation from survivors of trafficking," Stevens says. "They often are afraid to turn in their traffickers, the person who is controlling their lives. There's a lot of fear there, a lot of emotional attachment."
Herzig, who is a consultant with federal and local agencies aiding in the rescue and recovery of victims, agrees that understanding sex trafficking through a victim's eyes is key to fighting the crime and its aftereffects.
Victims are conditioned to believe that law enforcement won't help them or that the punishment of going to law enforcement will be extreme. For that and many other reasons, sex trafficking is a grossly underreported crime.
"You have nowhere to go, nowhere to escape. For me, it was so powerful that if they had told me that the sky was purple, that we are all aliens, I would have believed it without hesitation," Hertzig contends.
Herzig, who sits on TPD's Foundation board and is on the Pima County Sheriff's Advisory Council, sees improvement in the way law enforcement agencies recognize sex trafficking survivors as crime victims, which is essential to prosecuting traffickers.
"No child or young adult wakes up and wants that kind of life for themselves. Once law enforcement began to recognize these things, then things started changing. The one you rescue is your evidence, your witness and your victim. It's not like collecting physical evidence like drugs or a gun."
There lies another factor in combating sex trafficking: Prosecuting sex traffickers is complex and, unfortunately, rare compared to the proliferation of the crime, according to Tracy Miller, chief of the Special Victims Bureau in the Pima County Attorney's Office.
"The issue with sex trafficking is that a lot of these cases involve young women who are physically and mentally drained. There's often a long wait for a trial and sometimes, the vulnerable victim is likely to not show up and cannot be located after initial contact is made. If the victim does not stay cooperative, we may have to dismiss charges."
The prospect of talking to multiple law enforcement agencies and prosecutors across the country overwhelmed Herzig. Rather than being daunted, though, her desire to see her trafficker face charges sustained her enough to not only participate in the investigations, but also appear on shows including America's Most Wanted.
Eventually, her trafficker was arrested in California, convicted and is serving a 174-year to life sentence.
Although often a suspect may escape sex trafficking charges, there are other ways to prosecute them, Miller says.
"We look at the entire case," Miller says. "If the vulnerable victim is already uncooperative and police can't find her again, sometimes there are other crimes affiliated with pandering charges. If there's fraud, we can trace money and the Attorney General's Office can prosecute them for money laundering or other economic crimes attached to criminal activity."
Who are these people who prey on, torture and profit from others?
"It can be anyone of any race or any gender," Crawford reveals. "For traffickers, making money for them means making money off another person."
Traffickers usually fit into one of two molds: the Romeo Pimp or Gorilla Pimp.
"The Romeo type trafficker uses their charm and personality," Crawford says. "Romeos work very well for adults or minors.
"Gorillas are the ones who kidnap somebody or use blackmail or threats to get their way," she adds.
Greed drives sex traffickers, Crawford and Miller concur.
"Most pimps are males, but occasionally, we've had peer-to-peer young girls, too," Crawford adds. "There's familial trafficking, exploiting children to pay the rent or other bills. Most of the time, traffickers tend to be males, probably in their 20s or 30s. But this is a moneymaking opportunity and it doesn't take a certain type of person."
Just as traffickers don't fit stereotypes, neither do victims. Runaways and youths in group homes are seen as easy targets for traffickers, but young men and women from so-called "good homes" can be targets, too.
"The more vulnerable people are, the more they'll be a target," Crawford states.
Here, the internet becomes a passport for sex traffickers to find victims.
"The internet has taken over for the creepy man in the white van," says Stevens, referring to the stereotype of a predator driving slowly through neighborhoods looking for victims to swipe off the street.
"Think about it," Crawford says, "every single person spends so much of their life on social media these days. When kids post 'I hate my parents,' or 'school sucks,' they become easier targets.
"Even adults putting things on social media make themselves targets. Sometimes, I see things and think, 'Why would they put that out there?'"
Tucsonans can help law enforcement and service agencies identify potential victims and suspects.
"Know the facts about sex trafficking," Stevens asserts. "Get to know the issue. If you see something, say something. Look for signs of human trafficking and report it to 911 or the National Human Trafficking Hotline. We don't want people intervening for themselves. We don't want to put them in danger, too."
Miller explains, "It might be a house on your street where there's a lot of traffic, a handful of young men who are there a lot, with a lot of traffic coming in and out of the house. What health are these people in? What do they look like? Do they have injuries or scars? Do you notice them with the same specific tattoo?"
Even at someplace as inconspicuous as a grocery store, is there a person who is being controlled by someone else and the controller holds all the money? Because sex trafficking victims are moved around constantly, they are less likely to be familiar with their surrounding community and know where to get help.
Sadly, many of our favorite traditions — especially the Super Bowl, which travels to a different city each year — draw sex traffickers. Fittingly, January has been designated National Slavery and Human Trafficking Prevention Month.
But it doesn't have to be a huge national event — many of which are now on hold, or cancelled to spectators due to the pandemic — to draw predators, Miller notes. Even Tucson's famed gem shows are susceptible.
"You're going to have a lot of people in town who are not normally here," Miller says. "They're away from home and people who know them, so they go online and look for girls. You're not going to see girls walking around scantily clad. It doesn't look like that anymore. But still, be aware of your surroundings. If you are going to a big event, you're going to be excited about being there and not aware of someone sitting right next to you."
Crawford agrees that the more residents are aware of the signs of sex trafficking and report them to police, the better off the community is.
"Don't be afraid to report something," she urges. "It's better to be safe than sorry."
In Pima County, anyone can call 88-CRIME anonymously to report suspicious activity. In addition to accepting tips about potential sex trafficking, the National Human Trafficking Hotline, 888-373-7888 (TTY 711, text 233733), also connects victims and survivors of sex and labor trafficking with service agencies.
If the coronavirus pandemic has taught us anything, it's that no one is immune from being touched by an international tragedy. Those who aren't directly affected by sex trafficking can still help victims and survivors.
SAATURN data show the greatest need for survivors is food, shelter, hygiene products and clothing, Stevens states.
"The second thing most needed by victims is emotional support — not necessarily treatment, just emotional support from a group or a person who doesn't try to fix things but listens instead," she says.
"Third is educational assistance for victims. Many victims don't have a good job that can go on a résumé. Fourth is substance abuse treatment, and fifth is housing and shelter."
Escaping sex trafficking doesn't mean the crisis is over. Once a survivor's immediate physical needs are met, counseling often is necessary. Families describe a reunited loved one as "home, but not present."
"They're not themselves," Stevens says. "Just getting out doesn't mean you're healed. There's a lot of brokenness."
January Contreras, CEO and managing attorney for the nonprofit Arizona Legal Women and Youth Services (ALWAYS), which offers no-cost legal services statewide to victims, sees mental health services as key to battling and perhaps preventing human trafficking.
"We need to create a stronger safety net for people who are vulnerable to trafficking," she says. "We need to give more resources for mental health services, substance abuse and affordable housing. When people are less vulnerable to being trafficked, we bring more safety to their lives."
ALWAYS encourages human trafficking clients to mentor new survivors.
"In the best-case scenario, it makes them feel empowered to be a leader to other survivors," Contreras notes.
Herzig would love nothing more than to see the stigma attached to sex trafficking victims and survivors vanish.
"There will be parents of children who have been trafficked who read this and are embarrassed. They don't know what to do now that they've gotten their daughter back," she says. "I own local businesses. Ask for me. I want them to know that they can come to me. People come to me all the time. I'll do anything to help, speak to them, speak to their daughter."
Herzig owns Tay's Brew House and Tay's BBQ in Vail and is owner/director of the Junior Olympic Freedom Volleyball Club in Corona de Tucson. She serves as a commissioner on the Pima County Small Business Commission.
"I want survivors, victims and parents who are struggling in life after trafficking to see what I've been able to accomplish. It's one thing to survive. Hope is the thing that has been taken away. We have to learn how to find that."
It's hope that keeps Herzig going.
"There is life after trafficking. No matter how difficult it is, you can get through it. That courage you had to survive is the same courage you can use to make a better life for yourself.
"All the blessings that I have today are because I use the courage, strength and bravery that I had back then. I didn't realize it myself at the time. I have a beautiful life, a husband in law enforcement and businesses. My life now has given me a bigger platform to reach out to those who have been traumatized and be able to help them."
You might think after all she's been through that Herzig would want to keep her 12-year-old daughter in her sights at all times to protect her.
"My job as her parent is to give her the tools to go out into the world and make the right decisions, which will decrease her chances of becoming a victim of crime," Herzig concludes.