Gerald Rockwell is a self-taught stone sculptor. He began sculpting after a European trip where he explored many of the notable museums and gardens. He graduated from the Art Center of Tucson and became a certified commercial artist and illustrator.
Although he is skilled with a pen or brush, he prefers abstract stone sculptures to express his true creativity. Rockwell also sculpted under the instruction of Tucson stone artist Merlin Cohen.
Rockwell's stone pieces are abstract organic shapes often inspired by nature or mythology. He has sourced stone from all over the world, but he favors alabaster. He finds it softer to carve, yet it holds details and is available in many colors. Its distinctive markings and translucent quality work well for the pieces he creates.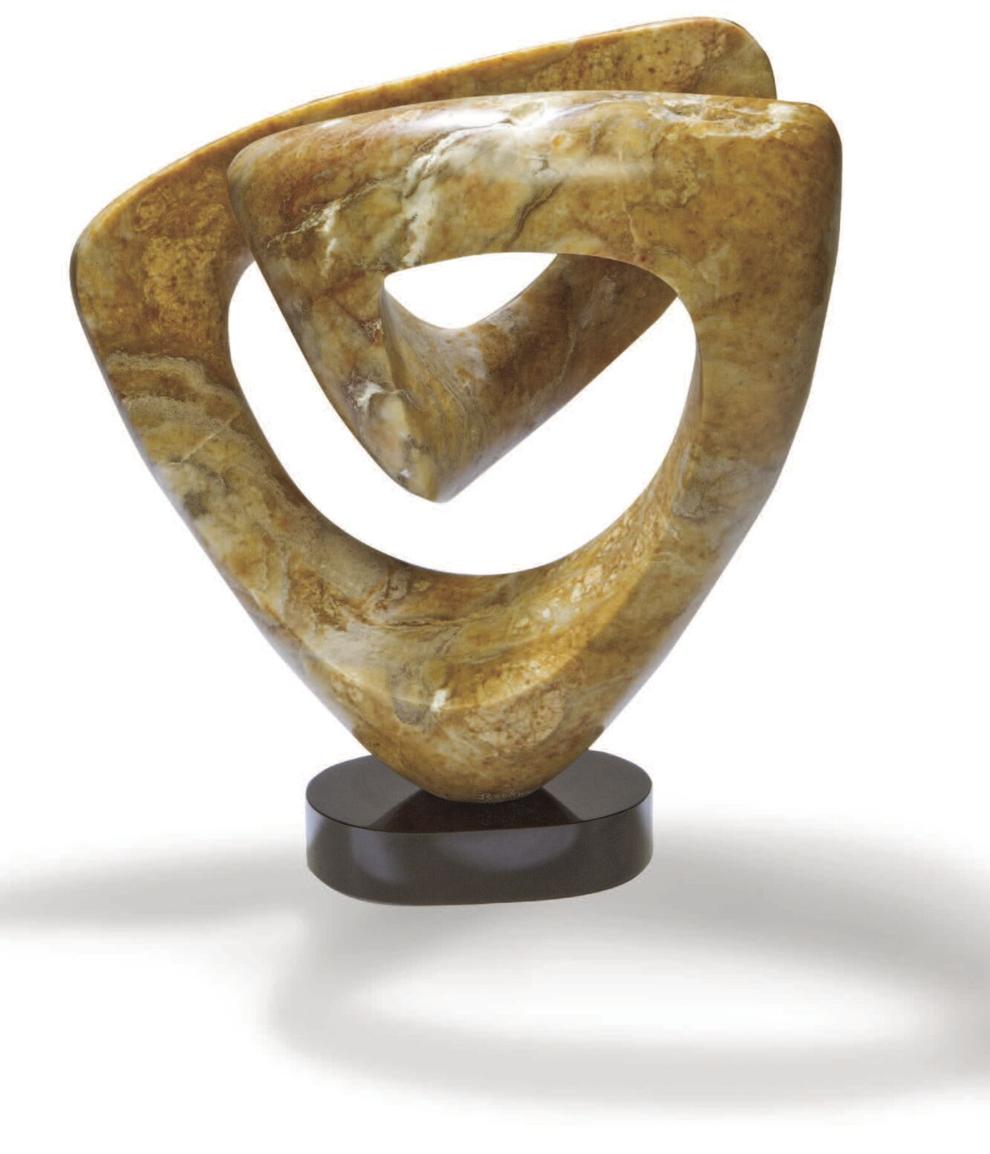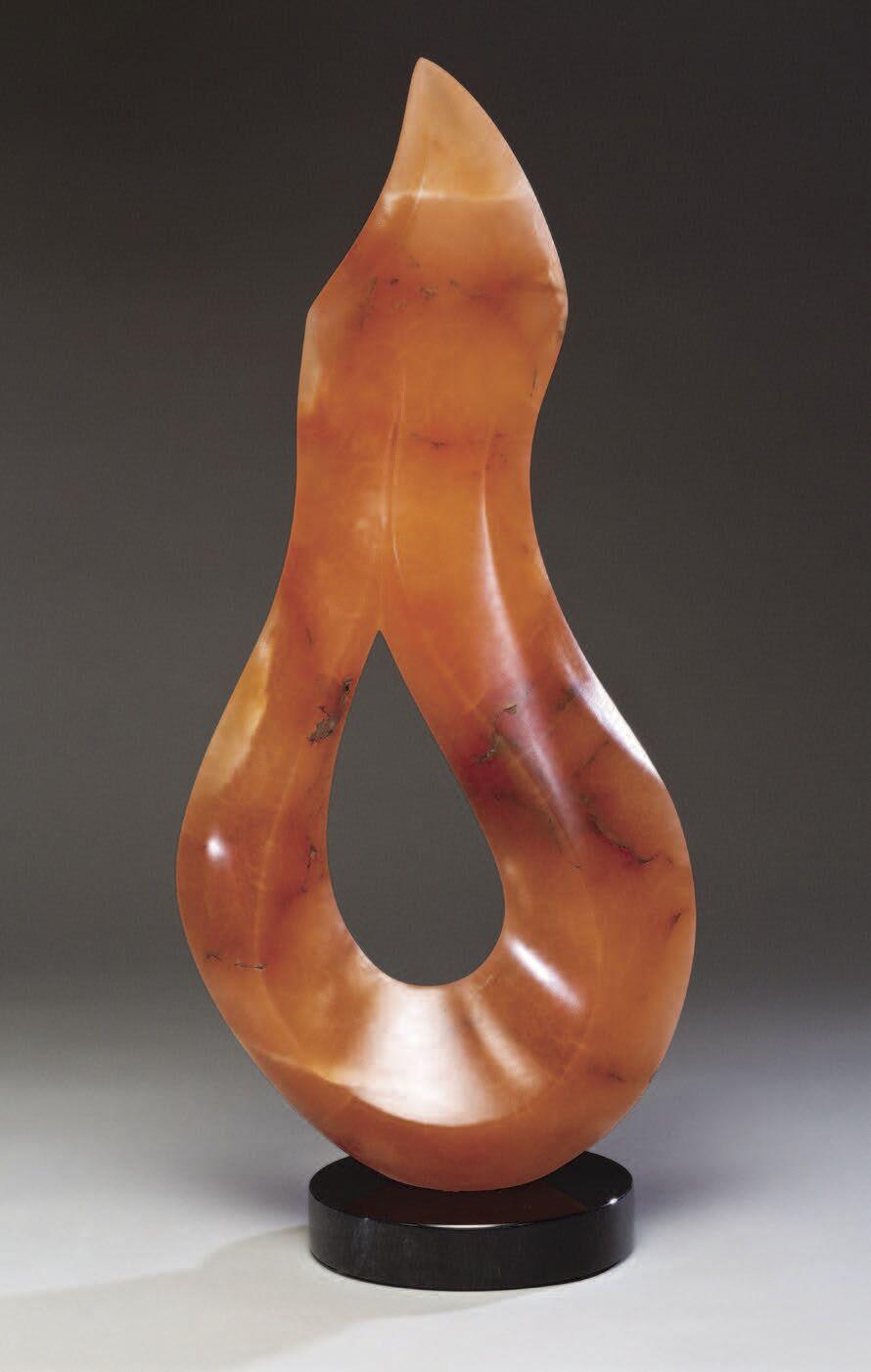 Rockwell participates in several local art shows, and his work is displayed at the Toscana Studio & Gallery, Oro Valley.
His work also can be found in the Anticus Gallery in Scottsdale, the Lovetts Gallery in Tulsa, Oklahoma, and the Loveland High Plains Art Council's online gallery in Loveland, Colorado. Sculptureinthepark.org/gallery. Geraldrockwell.com