A new exhibition at the Tucson Museum of Art showcases how the work of one gallery owner greatly influenced the world of art.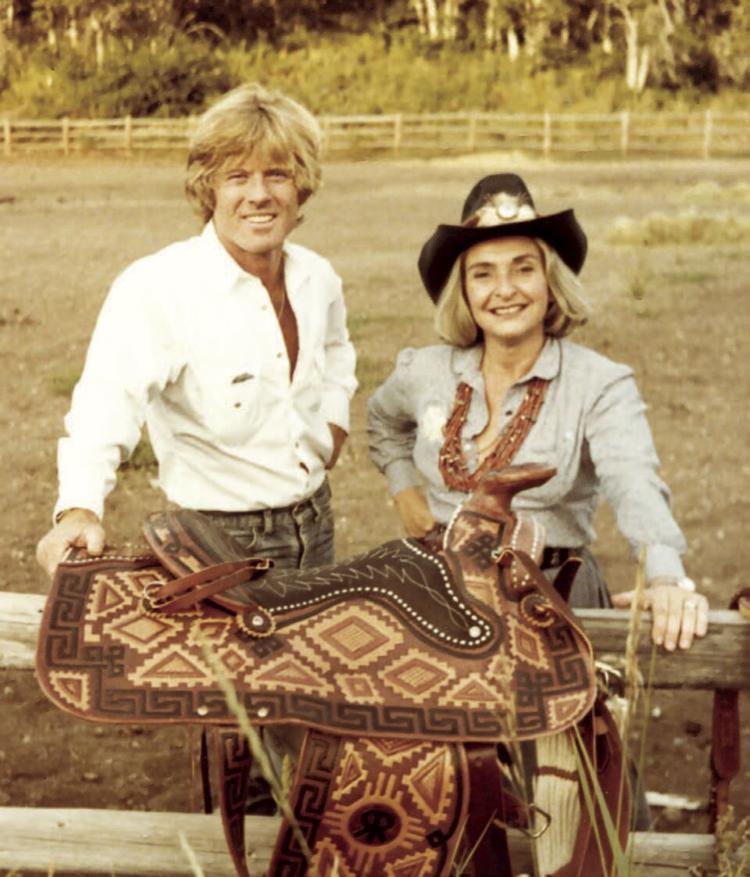 Behind the wheel of what appears to be a very old, and intensely green pickup, a driver with long curly hair scans the desert road ahead, dotted with blossoming saguaros and leading to a traditional portal to a ranch. Seated beside the driver is what could be a ranch dog … or a coyote … with its tongue hanging out, looking intently to the left.
Anne Coe's pop art-ish Getting Supplies represents both a familiar scene to anyone who has grown up in the Southwest, along with a brilliant infusion of contemporary cultural influences.
The painting is one of about 70 pieces that will be part of the exhibition Southwest Rising: Contemporary Art and the Legacy of Elaine Horwitch, on display at the Tucson Museum of Art through June 21, 2020.
With a very wide range of subjects, as well as media that includes paintings, photographs and sculpture, there is something to entice, educate and inspire everyone who views the show.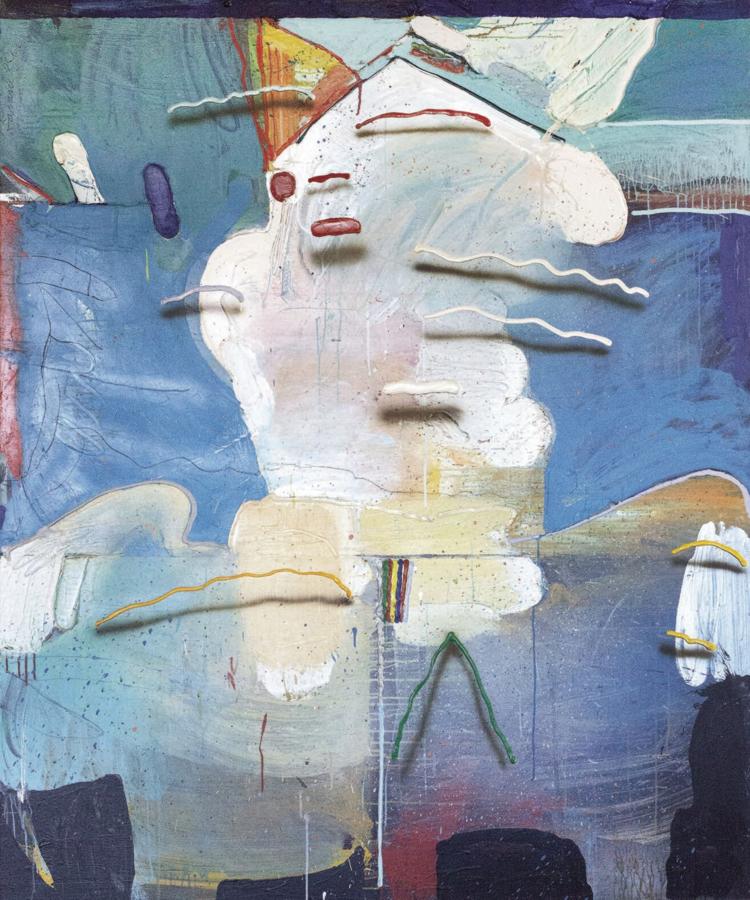 According to TMA Curator Julie Sasse, "There are some common threads in many of the works that unify the show. Color is a big one; artists in the Southwest at that time were unafraid of infusing their work with color because the light inspired (and continues to inspire) them. Many of the works have a sense of humor and address stereotypes of the West with that humor, while others reflect a deep reverence for Native American symbols, histories, and art forms. But Horwitch also exposed Southwest audiences to modern styles as well. Perhaps what holds the show together is that eclectic sense of modernism and historicism."
Elaine Horwitch was an art dealer who had galleries in Scottsdale, Santa Fe, Sedona, and Palm Springs, and she was instrumental in introducing the world to Latino and Native American artists, as well as other artisans who had a distinctive view of our region.
Sasse, who worked for Horwitch from 1980 until 1995, explains how the gallery chose whom to represent. "Elaine Horwitch was very intuitive and spontaneous. Often she took on an artist the first day she met them, while for others, she would try them out by taking some of their works and putting them out for her clients to see them. If they sold fast, she usually took them on soon after. Others she pursued, but there were so many clamoring to get into her gallery that she never lacked for new artists. She also attended and participated in lots of art fairs, so she sometimes found new talent from those international fairs, and at times, she bought from auctions and sold works without actually representing the artists. She used to say that she showed what she liked and you could tell that by seeing the art in her house; it reflected her interests and lots of clients bought from her after seeing how great things looked in her house. They wanted what she wanted."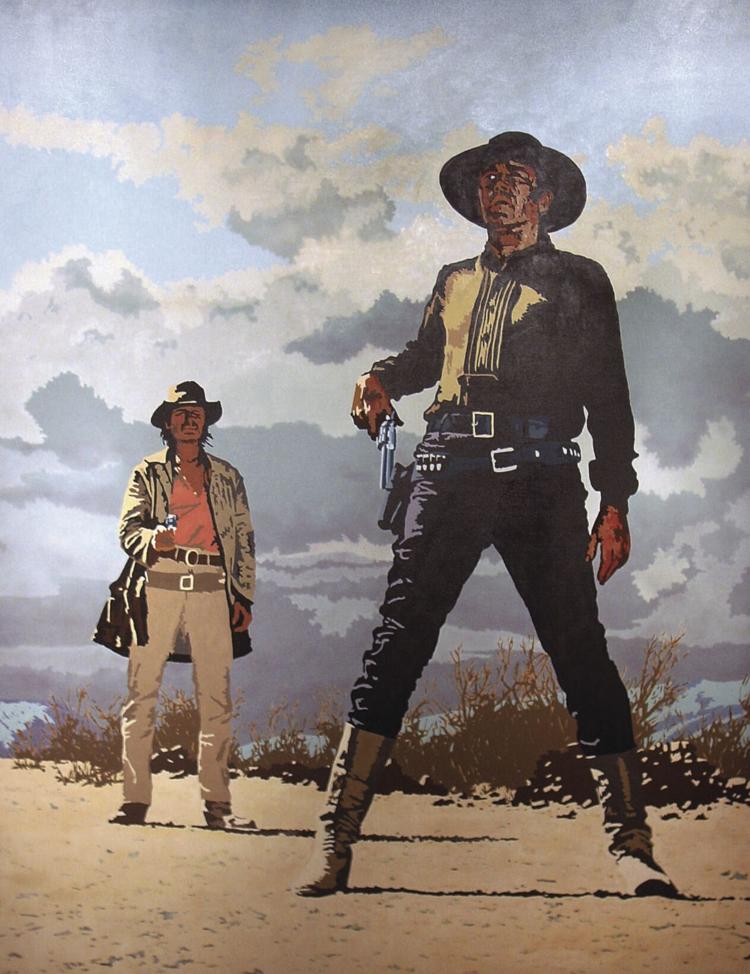 Among the artists that Horwitch helped to make famous are several whose works hang in the homes of many Tucsonans. "I think her biggest 'find' was Fritz Scholder," comments Sasse. "She took him on at the onset of his career and while he was starting to get a national reputation, she nurtured his career with big advertising and regular exhibitions. She also pursued and got James Havard, who at the time was an important artist in New York. He had a place on the island of Tortuga and an amazing loft in New York City that he later sold to David Letterman. Tom Palmore is another one. He had a big reputation nationally, especially in Philadelphia. And of course, Billy Schenck, whose work defined the Southwest pop style. Later, she took on Bob Wade, who had an established career and was a top Texas artist. All of these artists continued to develop national careers long after Elaine's passing."
It took quite an effort to put this monumental show together, with pieces that are in TMA's permanent collection that either were gifted to the museum, or bought long ago, while other works are on loan just for the exhibition.
Sasse has had such a close association with Horwitch and with many of these artists, so it's difficult for her to pick an absolute favorite work. Still, she admits a special fondness for Joe Baker's painting, Camp Horwitch. "I remember when friends started calling Horwitch's home that," Sasse says.
"I was one of the people living at her house in the summers, so it truly felt like a big party or going to camp."
Though many visitors to the TMA didn't know Horwitch, and probably weren't aware of her influence on the art world, after touring this exhibition, they'll come away with a much deeper understanding of several important things. "I hope the exhibition and the book that accompanies it will help visitors to realize how much Elaine Horwitch, and other assertive female art entrepreneurs, played a part in making contemporary art in the Southwest so prominent," concludes Sasse. "And also, how many artists chose to come West to make new art that they might not have created had they stayed in the East or other regions. The Southwest allowed them to follow their own muses and create work quite unlike anything that was being made in Los Angeles, San Francisco, Chicago, and New York, all the while paying close attention to national trends."
---
SOUTHWEST RISING: CONTEMPORARY ART AND THE LEGACY OF ELAINE HORWITCH
Feb. 29-June 21, 2020
Tucson Museum of Art, 140 N. Main, 624-2333 Tucsonmuseumofart.org