After being delayed from 2020 as a result of the pandemic, this bi-annual event will take place both online and in person.
This prestigious event, held every other year, honors Tucsonans who have had global impact. Seven Tucsonans who have made distinguished contributions to their fields globally while cultivating Tucson's sense of place will be honored at the Museum of Contemporary Art Tucson's 2021 Gala and Local Genius Awards.
The affair, a virtual event this year, is a major fundraiser for the downtown museum.
"The awards are a testament to the rich intellectual diversity of Tucson and reflection of the museum commitment to honoring cutting-edge creativity in all disciplines and practices," says Kate Green, MOCA's executive director.
Cathy Rivers, executive director of KXCI, a Tucson community radio station, will serve as emcee. Tucson Mayor Regina Romero will make a special appearance. The evening includes entertainment by Joey Burns of the band Calexico, an auction and an update on MOCA's master plan.
All attendees will be sent a gala party box with artist-designed items, snacks and bubbly. Depending on their level of support, participants also can attend a virtual cocktail party and order a dinner for carry-out or dine-in at The Coronet.
Here are this year's Local Genius Awards recipients.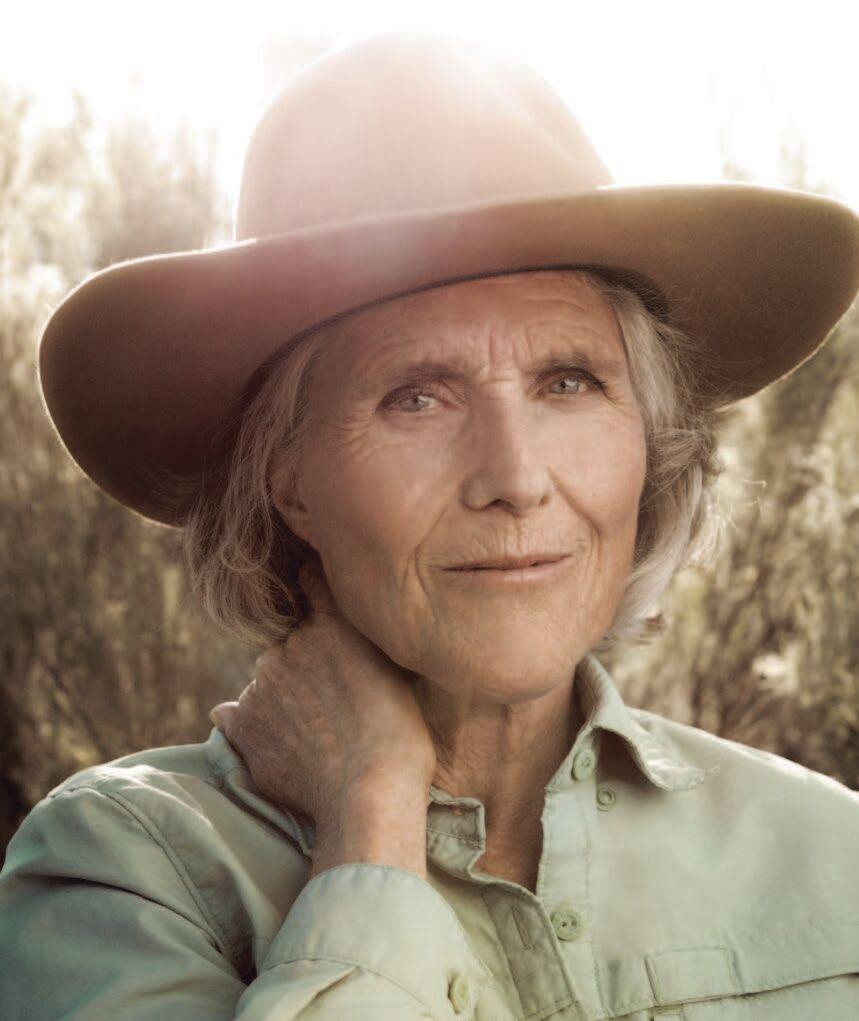 Valer Clark
For more than 30 years, Valer Clark has worked to restore desert borderland ecosystems by controlling the flow of water through areas damaged by centuries of cattle-raising. She founded Cuenca los Ojos (Watershed of Springs) and its sister organization, Cuenca de los Ojos, to restore more than 5,000 acres of grassland and return yearround flows to six miles of rivers. Construction of small rock dams, berms and gabions are central to the effort to slow rainwater runoff in eroded areas.
CLO manages 25,000 acres in protected wildlife refuges on both sides of the U.S.-Mexico border, part of a collaborative effort to protect wildlands that includes government agencies and scientists.
Clark and CLO have won several wildlife conservation awards, including the National Fish and Wildlife Foundation Award, the Arizona Game and Fish Commission Award of Excellence and the National Private Lands Fish and Wildlife Stewardship Award from the International Association of Fish and Wildlife Agencies.
Clark has been awarded Mexican Conservation Hero Status by The Nature Conservancy; named conservationist of the year by the American Fisheries Society, Arizona/New Mexico Chapter, and was recognized for conservation of nature by Mexico's Secretary of the Environment and Natural Resources and the National Commission of Protected Natural Areas.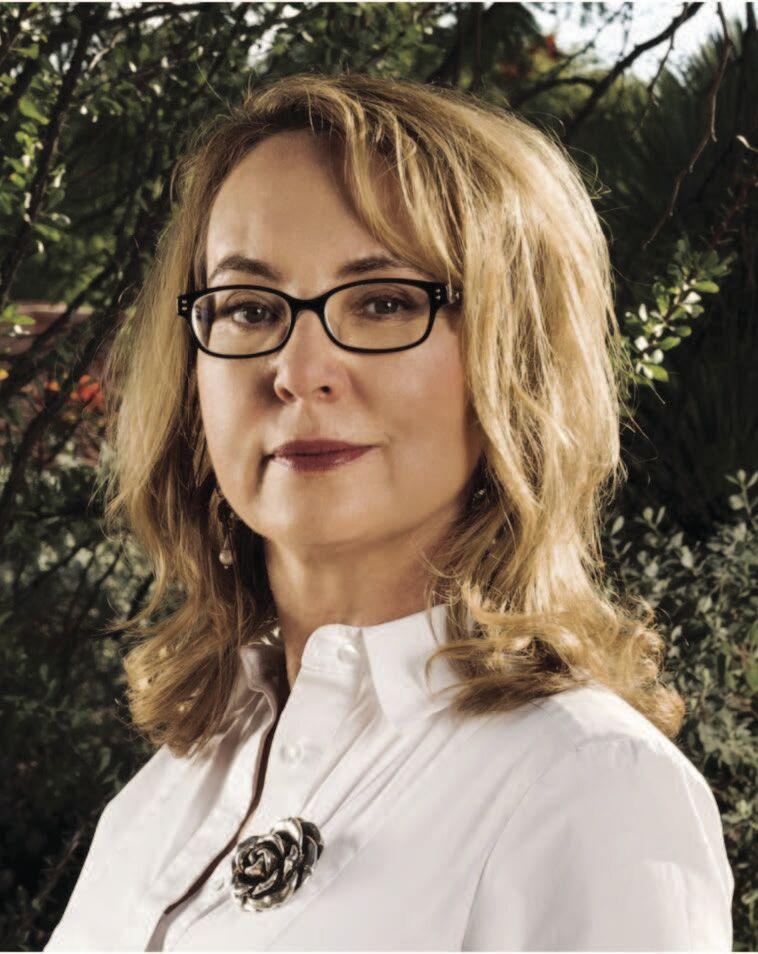 Gabrielle "Gabby" Giffords
Knowledge of former U.S. Congress-woman Gabby Giffords' harrowing story is widespread. She has spent the last 10 years recovering from critical injuries inflicted when she was shot at a constituent gathering. Six people died and 13 were injured in the 2011 assassination attempt at a "Meet Your Congresswoman" event in front of a grocery store.
Giffords has remained a public figure as she continues her therapy to address aphasia and paralysis. She and her husband, U.S. Sen. Mark Kelly, formed Americans for Responsible Solutions in 2013 to push for gun safety legislation. It later joined the Law Center to Prevent Gun Violence to become Giffords, a nonprofit that works to mobilize voters, educate lawmakers, support candidates and elected officials, and draft, implement and defend laws.
Its successful advocacy has resulted in a Vermont Supreme Court ruling supporting the state's ban on large-capacity magazines, an annual Gun Law Scorecard to inform voters and passage of a funding bill for community violence intervention programs in Maryland.
As a rising star in the Democratic Party while representing Tucson and Southern Arizona, Giffords was recognized as an effective legislator by the Mental Health Association of Arizona, the Sierra Club and the Arizona Family Literacy Program.
Since the shooting, her inspirational story has led to a John F. Kennedy Profile in Courage Award and recognition as Glamour magazine's 2011 Woman of the Year. The USS Gabrielle Giffords littoral combat ship is so named to honor all of the victims of the shooting, while Emily's List's Gabrielle Giffords Rising Star Award celebrates women who are government office holders.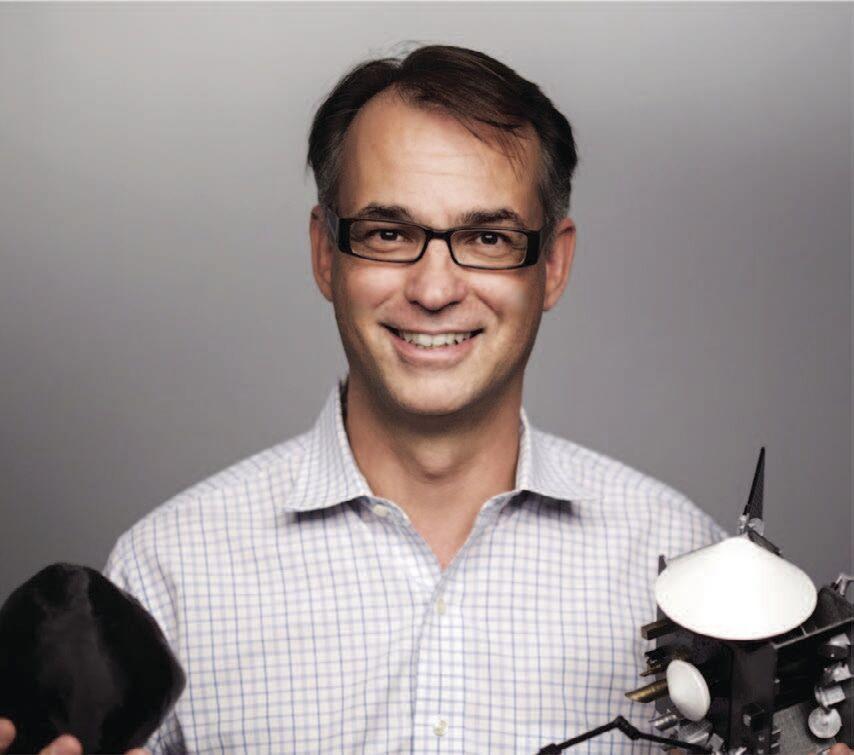 Dante Lauretta
Seventeen years of scientist Dante Lauretta's life have been devoted to getting a soil sample off of an asteroid and bringing it to Earth for study, the first mission of its type. The OSIRIS-REx did its first task last fall, but the project is far from over for the University of Arizona professor of planetary science and cosmochemistry. He'll lead the NASA mission until the spacecraft arrives with its cargo from asteroid Bennu in 2023.
In the meantime, Lauretta continues to train the next generation of scientists at UArizona's Lunar and Planetary Lab and inspire youngsters to get into science through his Xtronaut: The Game of Solar System Exploration STEM curriculum program.
Lauretta has been honored with the NASA Silver Achievement Medal, the UArizona Alumni Achievement Award and induction in the Boys & Girls Club of America Hall of Fame. A colleague named asteroid 5819 after Lauretta, and the OSIRIS-REx has two Guinness World Records entries.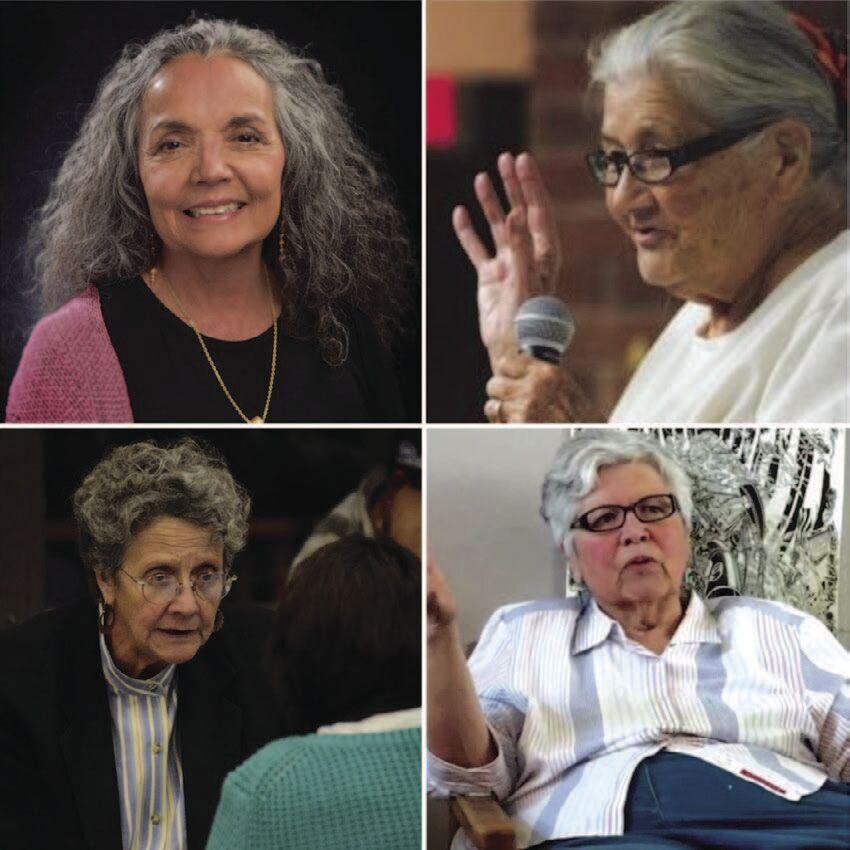 Las Mujeres de Manzo
Las Mujeres de Manzo (The Women of Manzo) is the collective name for four longtime human rights activists who have shaped anti-poverty, immigration and social justice activities for more than five decades.
Guadalupe Castillo, Margo Cowan, Isabel Garcia and Raquel Rubio- Goldsmith separately and together have founded, led or worked for the Manzo Area Council, Pima County Justice for All/Justicia Para Todos, MEChA, Keep Tucson Together/Mantenga Tucson Unido, Coalición de Derechos Hermanos and No More Deaths/No Más Muertes. They also have been involved in the local sanctuary movement.
The women have been recognized from many quarters for their work. Castillo, a retired Pima Community College history professor, holds lifetime achievement awards from Barrio Hollywood and YWCA Tucson. Cowan, a Pima County public defender, has been recognized by the American Immigration Lawyers Association and the National Association for Social Workers.
Garcia, who worked in the Pima County Legal Defender's and Public Defender offices for more than 20 years, was given a National Human Rights Award from the Mexican Human Rights Commission and the Special Service Award by the Migration and Refugee Service of the U.S. Catholic Conference.
Rubio-Goldsmith is founding director of the Binational Migration Institute at the University of Arizona. She's been a longtime advocate for ethnic studies. Migrant Deaths in the Arizona Desert, for which she is a co-editor, won the 2017 International Latino Book Award for best multi-author nonfiction. A UArizona lecture series on ethnic, gender and transborder studies is named after her.
Past MOCA Local Geniuses
Every other year, the MOCA Local Genius Awards honor those visionary and innovative Tucsonans whose activities have a global impact, and whose contributions have been internationally recognized. The Awards are a testament to the rich intellectual diversity of Tucson and a reflection of MOCA's commitment to honoring cutting edge creativity in all disciplines and practices.
MOCA Tucson Gala and Local Genius Awards
Saturday, April 17 Virtual with in-person option 5:30-7 p.m.
Voyeur: $50 for auction and limited viewing
Ally: $175 for auction, unlimited viewing and optional carry-out dinner
Guardian: $375 for auction, unlimitedviewing, VIP party and dinner at The Coronet For information or tickets, visit moca-tucson.org