Despite being located in the desert, the Old Pueblo sports exemplary seafood in restaurants all over town.  Here is a tasty sampling of dishes at some popular spots.
Written by Kimberly Schmitz | Photography by Thomas Veneklasen
Firebirds Wood Fired Grill
Firebirds Wood Fired Grill offers boldly flavored wood-fired steak and seafood in a warm, modestly refined space at La Encantada.  For an appetizer or an excellent accompaniment to a signature martini, dip a chip in the luscious lobster spinach queso, featuring ample lobster, baby spinach, tomatoes, and pepper jack cheese.  As a starter to share or a meal, seafood lovers will enjoy the seared tuna superfoods salad, with seared sushi-grade red tuna over spinach, organic ancient grains, cucumbers, avocado, grilled corn, edamame and radish, tossed with avocado green goddess dressing.  Another good choice is the wood-grilled salmon salad with mixed greens, tomatoes, San Saba Farms
spiced pecans and cilantro-lime vinaigrette.  Bounty of the sea fans also will surely enjoy Firebirds'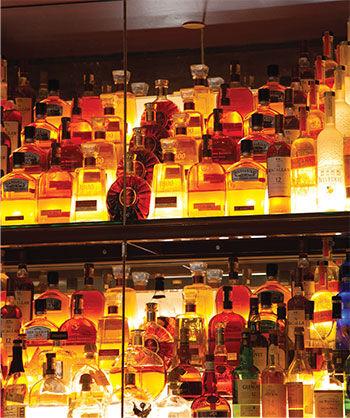 signature wood grilled salmon basted in Key lime butter, and fresh vegetables, or the delectable sesame-encrusted salmon served with ginger mustard aioli, and fried spinach.  Diners interested in more turf than surf may enhance any cut of beef on the menu with a half-pound lobster tail or wood-fired shrimp.  Chef Mario Soto presents a new feature menu every few months.  Be sure to ask about the hottest new items.  2985 E. Skyline Drive,577-0747 www.tucson.firebirdsrestaurants.com
This shabby chic hotspot offers up its regional specialties with unexpected twists — and the fish offerings are no exception.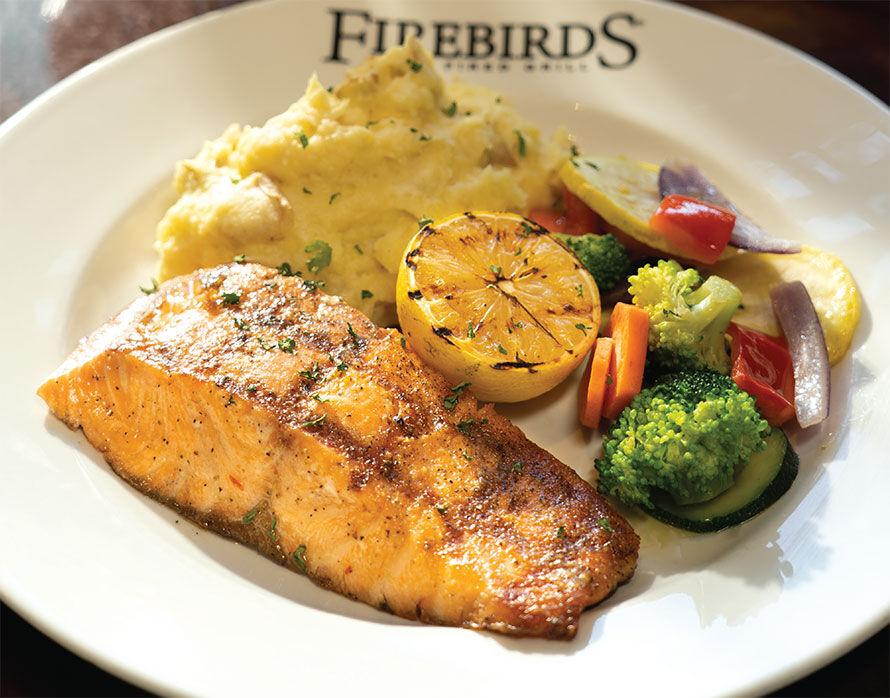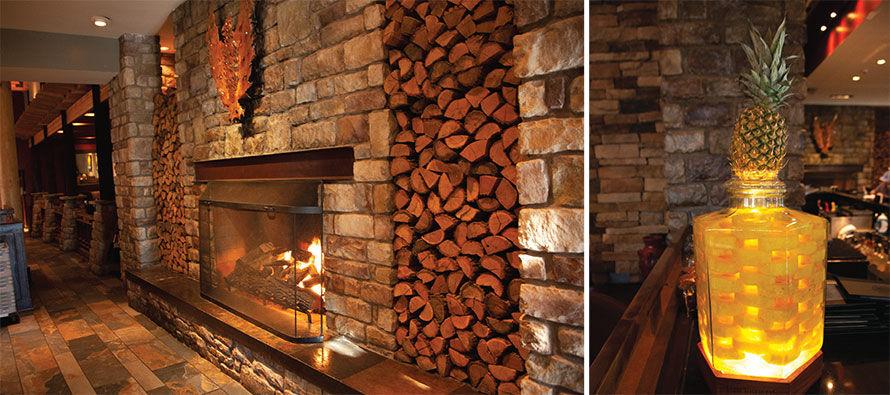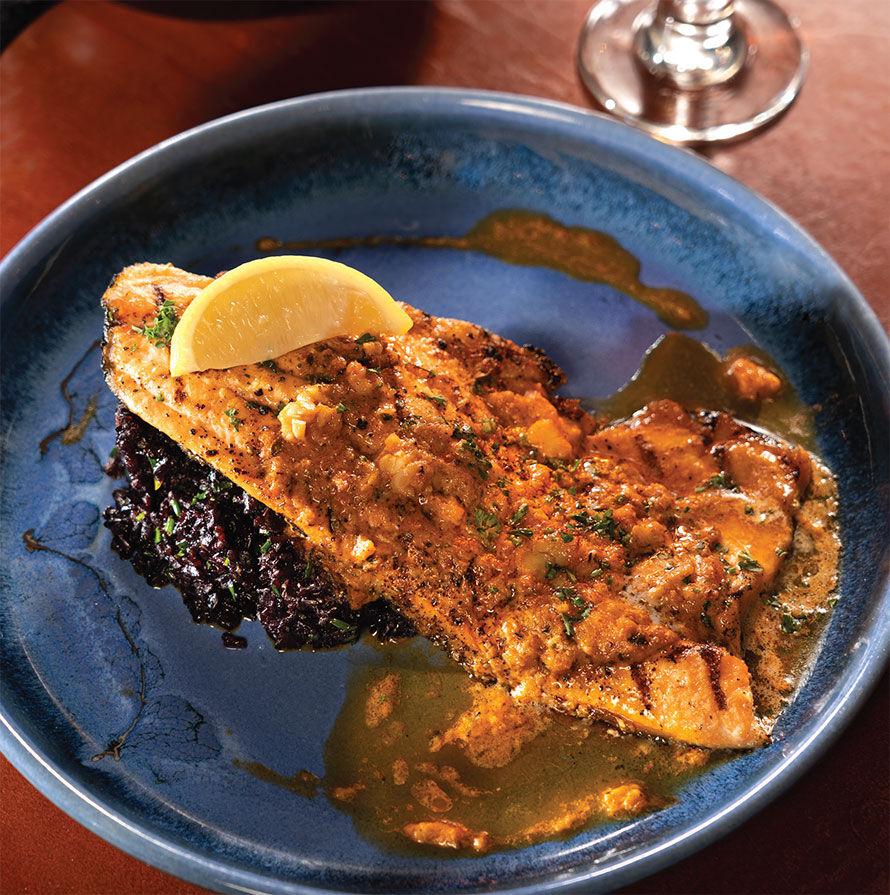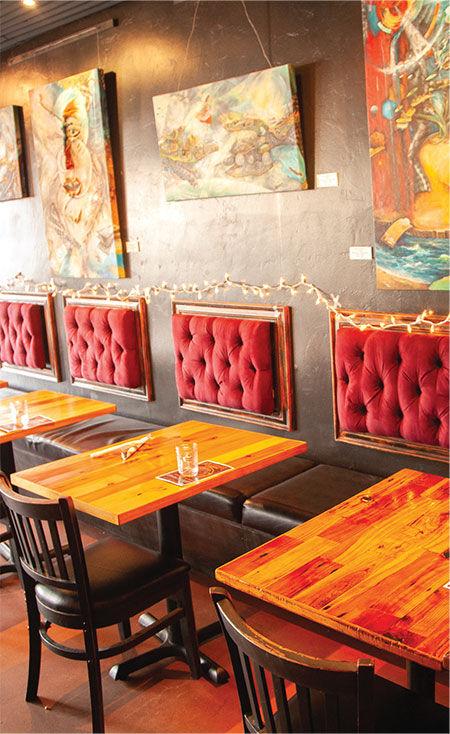 The Parish
Being the only Southern fusion gastropub game in town doesn't mean The Parish's coowners Steve Dunn, Bryce Zeakler, and Chef Travis Peters rest on their laurels.  This shabby chic hotspot offers up its regional specialties with unexpected twists — and the fish offerings are no exception.  Whether you're looking for a simple nosh with a drink or to kick off a full Southern comfort meal in style, the Crawfish Hushpuppies — "sweet and spicy orbs of deepfried perfection"— won't disappoint.  Guests looking to ride the crustacean train to the last stop will find the Burgundy angel hair pasta with lobster broth-bathed shrimp and crawfish, in saffron red pepper cream sauce an excellent choice.  Also not to be missed is the best seller shrimp and grits made heavenly with Creole barbecue cream sauce, white cheddar grit cake, and served with a side of greens.  Diners seeking a fresh water swimmer will thoroughly enjoy the pecan smoked ruby red trout served with roasted garlic, red onion marmalade, candied pecans and Creole mustard.  Guests may choose to wash down these delicacies with a selection from more than 40 craft beers, an assortment of unique seasonal cocktails or house-infused vodka, rum, tequila, gin or bourbon.
6453 N. Oracle Road, 797-1233www.theparishtucson.com
Dante's Fire
Executive Chef and Owner Ken Foy delivers a no-holds-barred menu born of his East Coast classical training and a passion for regional flavors and ingredients.  His working philosophy of "food made from food" barely offers a glimpse into the gastronomic delights served until the wee hours at Dante's Fire.
Dip your toes in the Fire's waters with oysters Rockefeller.  The tasty little mollusks take their final swim in a thick, soupy reduction of Pernod, rendered bacon and heavy cream with spinach and asiago cheese and are topped with candied bacon.  Channel your inner Dante and try tequila-cured salmon gravlax paired with sliced olives, avocado, grapefruit, and Parmesan foam.  The salmon — vacuum sealed with lime, cilantro and tequila — is a modern, Tucson-twist on a Norwegian specialty, also known as "salmon from the grave" because it is traditionally buried to cure.  Diners interested in something sourced closer to home should try the ruby red trout — a sustainable, farm-raised Apache trout replica, pan seared, broiled and properly dressed in pesto and topped with crab meat and asparagus tomato succotash.  Choose a locally crafted beer or find the perfectly paired cocktail for any of these creations on the Pride, Lust, Heresy or Fraud cocktail lists.
2526 E. Grant Road, 382-9255 www.dantesfireaz.com
Wild Garlic Grill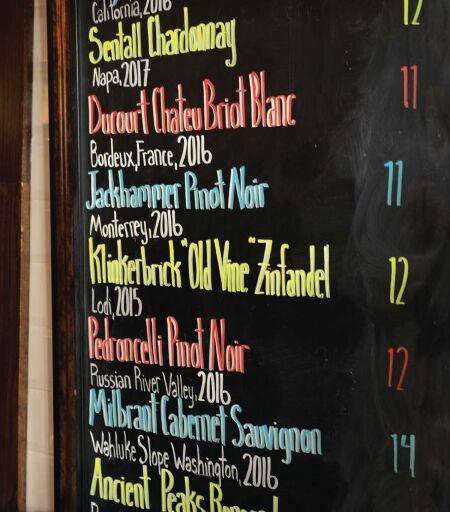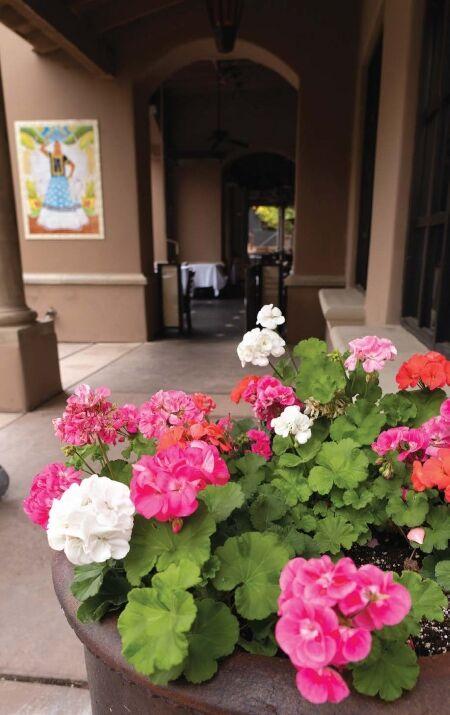 For diners interested in taking an open sea culinary cruise with garlic as the co-captain, Wild Garlic Grill is a solid port stop.  Tucson native Chef Steven Schultz and his wife Maudi Gourdin treat guests like family at the recently relocated Foothills restaurant.  Chef creates a menu with California French accent cuisine, conceived after years of training under French, German, Austrian, and Swiss executive chefs.  For starters, it will be tough to choose between the grilled garlic shrimp with warm Brie, grilled vegetables and roasted corn salsa, in a beurre blanc sauce and the steamed Prince Edward Island mussels in white wine garlic tomato beurre blanc.  Choices don't get easier for the entrée course, with treasures like herb-basted Alaskan cod fillet, oven-poached in white wine, with garlic, tomato fondue, basil beurre blanc; and San Francisco pier stew with white fish, shrimp, mussels and roasted peppers in a garlic, tomato basil, chardonnay broth.  There also are a slew of daily specials with dizzyingly complex flavor profiles and delectable fresh ingredients.  To accompany any choice, Chef Schultz personally selected over 90 sparkling, white, and red boutique wines from family owned vineyards as mainstays on the wine list.  Plaza Colonial, 2870 E. Skyline Drive, Suite 120, 206-0017 www.wildgarlicgrill.com
JPS Seafood Market and Restaurant
This southside hybrid has a dine-in/take-out menu that includes everything from soups, to tacos, to combo platters.  But if you're a seafood- seeking foodie preferring to stay in, JPS has just what the home chef ordered.  A family owned and operated importer and distributor of fresh and frozen seafood, JPS specializes in bringing fresh product from Mexico's Sea of Cortez harbors including Kino Bay, Guaymas, and Puerto Peñasco.  Pick up prepared family sized portions of breaded fish, breaded shrimp, chiles Marlin, with salad and corn tortillas to feed the home or office crew.  Or patrons may don the proverbial chef's hat and choose a perfect cut of fresh or fresh-frozen trigger fish, cochito, shark, flounder, stingray, swai fish, tilapia, salmon, and shrimp to prepare themselves.  Any selection is sure to please even the most finicky fish fan at the table.  5550 S. 12th Ave., #100, 270-3600 www.jpsseafood.com