Previews of upcoming events
JAN 15-16
ARIZONA FRIENDS OF CHAMBER MUSIC
The St. Lawrence String Quartet, which has played for AFCM numerous times, returns for two nights of different concerts, each celebrating the music of Beethoven. Jan. 15 will include Beethoven's String Quartets No. 4 in C Minor, Op. 18 No. 4, and No. 16 in F Major, Op. 135. The group also will play John Adams' String Quartet No. 2, written specifically for them, and referencing two of Beethoven's piano works — the Piano Sonata No. 31 in A-flat major, Op. 110 and the Diabelli Variations. On Jan. 16, the program will be comprised of Beethoven's String Quartets No. 10 in E-flat Major, Op. 74, "Harp" (so called because of the string plucking in the first movement), and No. 14 in C-sharp Minor, Op. 131. The group also will perform Haydn's String Quartet in F Minor, Op. 20 No. 5, an intense and dramatic work that prefigures the middle and later quartets of Beethoven. Leo Rich Theater. 577-3769. Arizonachambermusic.org; .
JAN 19
ARIZONA EARLY MUSIC SOCIETY
The Bay Area-based group Agave Baroque, which specializes in string chamber music from the 17th and 18th centuries, has a long association with renowned countertenor Reginald Mobley.
The group has recorded several CDs with Mobley, including 2015's Queen of Heaven, which features the music of Isabella Leonarda. Leonarda was a 17th century Italian nun who dedicated her compositions to the Virgin Mary. In 2018, Agave Baroque worked with Mobley again on the album Peace in Our Time — Music of Love and Loss in the Shadow of the Thirty Years War. The Thirty Years War (1618-1648) took place in Central Europe and involved numerous countries, including Denmark, Sweden, England, and nations from the Holy Roman Empire. The casualties from battle, disease and famine that resulted from the conflict topped eight million.
For the Tucson concert (which is part of the Tucson Desert Song Festival), Agave Baroque will perform a concert entitled American Originals, centering on composers born in the Americas, and including works by African American composers Florence Price (1887-1953) and Josiah Holland (1819-1881). 3 pm. Grace St. Paul's Episcopal Church. Azearlymusic.org.
JAN 24, 26
TSO CLASSIC CONCERT
Windows into Song
Part of the Tucson Desert Song Festival, this eclectic program will feature everything from 150-year-old choral works to Respighi's instrumental interpretations that relate to passages in the Bible, to the world premiere of a work for chorus and orchestra by local composer Robert Lopez-Hanshaw.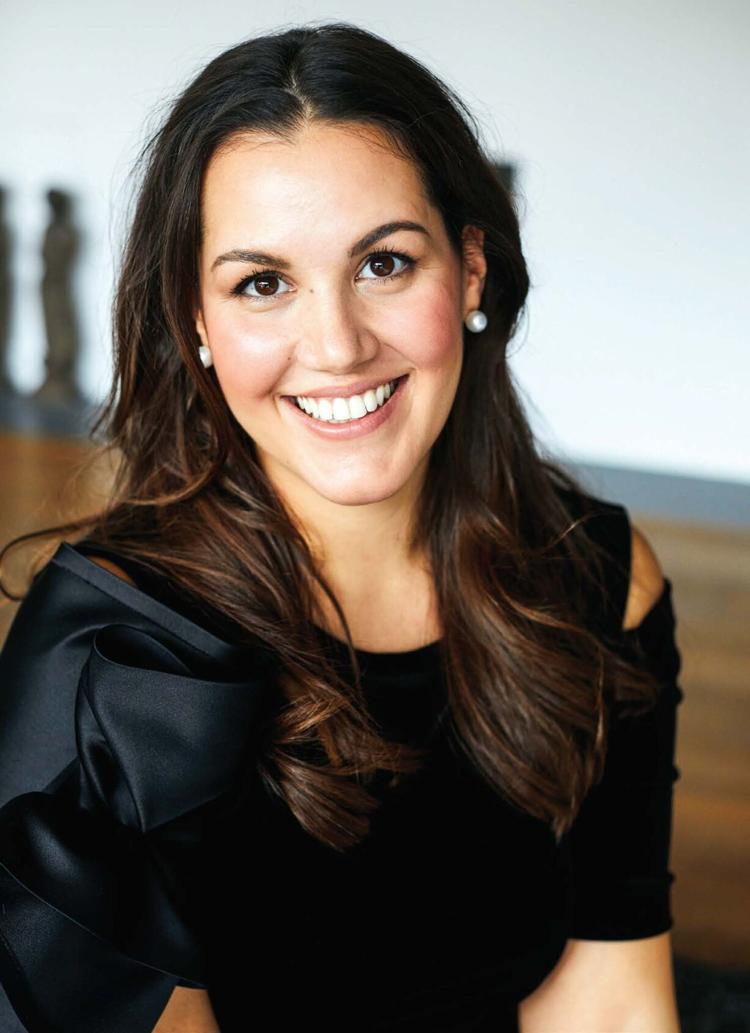 The soprano studied at the Liceo Musicale Angelo Massini, as well as the Conseratorio Bruno Maderna. She was part of the Accademia di Perfezionamento per Cantanti Lirici of the Teatro alla Scala, and participated in the young singers program at the Salzburg Festival. Her recognitions have included being a two-time winner of the AsLiCo competition in Como, Italy.
Along with performing Donna Elvira in Don Giovanni, she has performed the roles of the Countess Rosina in Le Nozze di Figaro, and Elettra in Idomeneo. Asked about some of her favorite parts to sing, she says, "Every time I sing a new role or a new piece I fall in love with every single part of it. Right now I'm fascinated by two of the characters I sing the most: Donna Elvira, and the Countess, both by Mozart; they are strong women who are in love and they fight in different ways for a love that has been betrayed, singing the most beautiful music. Aside from Mozart, I feel very confident with the role of Desdemona in Verdi's Otello. I recently recorded this opera for a CD, and I can't wait to bring this character to life on stage!"
For the TSO, she will perform selections from Rossini's Petite messe solennelle, Messa di Gloria and Stabat Mater. "I'm extremely happy to perform something new in my repertoire," she comments. "I believe this music creates a glorious atmosphere, and it's able to move my soul in a very intimate way."
Speaking of atmosphere, Lombardi observes that she has been to the Old Pueblo before and loves it here. "I have been in Tucson twice already, and I'm always impressed by the beautiful landscape. The first time, I visited the Arizona-Sonora Desert Museum. The second time I spent more time in the lively downtown, which is developing so quickly, and offers great entertainment options. It has that unique feeling that makes Tucson a very special place to be."
This year, Lombardi also is slated to perform as Desdemona for Deutsche Oper Berlin, and she also will return to La Scala for a new production of Montemezzi's L'amore dei tre Rè. Fortunately, travel is one of the things she most enjoys doing. "Apart from using my free time to study and prepare for future engagements," she says, "I like to visit and discover the places where I'm performing. I think it's part of the good fortune of an opera singer!" Jan. 24, 7:30 pm; Jan. 26, 2 pm, TCC Music Hall. 882-8585. Tucsonsymphony.org.
JAN 24-26
TRUE CONCORD VOICES & ORCHESTRA
America Sings!
When bass Morris Robinson returns to Tucson (he was previously here in 2013 to sing Verdi's Requiem with the TSO)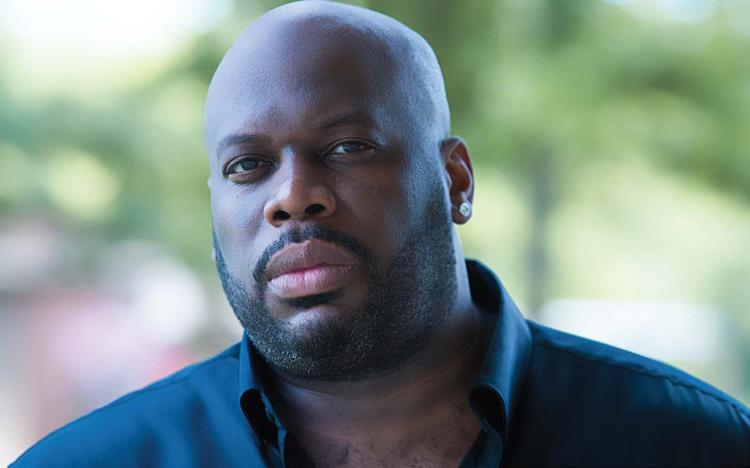 it will be to help bring to life music that is in our country's DNA. The phenomenal singer, whose résumé includes roles such as Fasolt in Das Rheingold, Ferrando in Il Travatore, and concert performances of works such as Mahler's Symphony No. 8 and Beethoven's Symphony No. 9, will take part in a program that's part of the Tucson Desert Song Festival.
The mix will include spirituals, popular songs by Stephen Foster (the author of some 200 works, including "Beautiful Dreamer"), and Aaron Copland's Old American Songs.
Written in two sets in 1950 and 1952, Old American Songs is a re-setting of a number of tunes from long ago, including the Shaker song "Simple Gifts" (also used in his Appalachian Spring Suite), the children's song "I Bought Me a Cat," and the hymn "At the River." Jan. 24: 7 pm, St. Francis in the Valley Episcopal Church (Green Valley); Jan. 25: 7:30 pm, Catalina Foothills High School; Jan. 26: 3 pm, Grace St. Paul's Episcopal Church. 401-2651. Trueconcord.org.
JAN 31- FEB 2
BALLET TUCSON
Made in America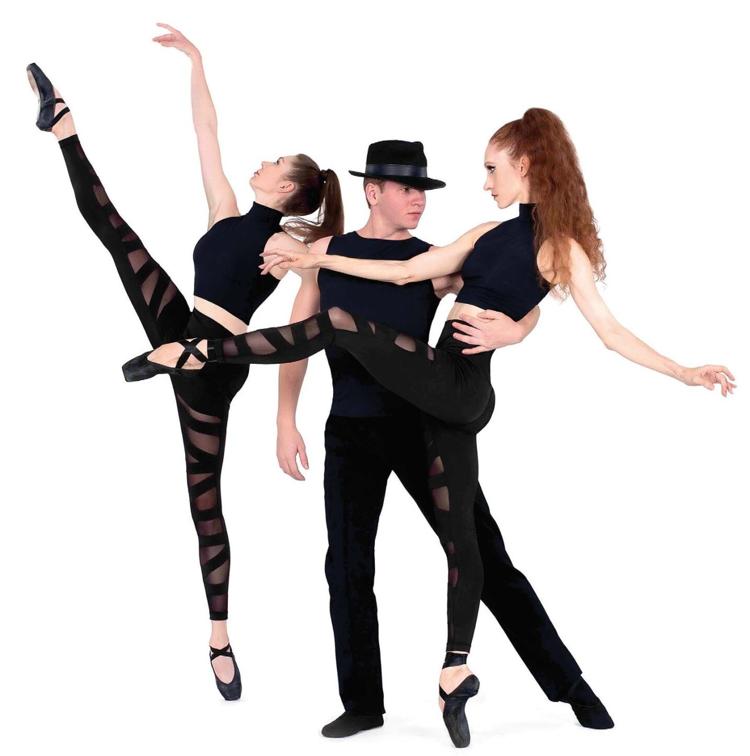 Part of the Tucson Desert Song Festival, Ballet Tucson presents this showcase featuring a revered work by iconic chorographer George Balanchine, along with two premieres. The reprised work is Serenade, the first ballet created in the U.S. by the Russia-born Balanchine. Set to Serenade for Strings in C, Op. 48 by Tchaikovsky, the work is especially haunting and beautiful. The new work Unsquare, by BT choreographer Chieko Imada, uses the music of jazz legend Dave Brubeck. The third piece, Recollections, was choreographed by Mark Schneider, and features popular turn-of-the-century American songs and period costumes. Jan. 31: 7:30 pm; Feb. 1: 2 pm and 7 pm; Feb. 2: 1 pm. PCC Center for the Arts. 903-1445. Ballettucson.org.
FEB 1
ARIZONA OPERA
La Bohème
Premiering in 1896 at the Teatro Regio (with a young Arturo Toscanini conducting), La Bohème was reportedly met with a lukewarm response, but the opera soon became a success throughout Italy. Today, it's one of the most popular operas in the repertoire.
It's easy to see — and hear — why. Puccini's music is both romantic and heartbreaking, and the compelling story of the young lovers and their tragic fate has resonated throughout generations.
Though set in the 1840s, the opera is often updated to a different era. Director Baz Luhrmann transported it to 1950s Paris for one production, and the Broadway musical Rent transferred the storyline to New York's East Village in the 1980s. The fluidity of the opera is just one of its many appeals. Observes soprano Ellie Dehn, who will be singing Mimi on Feb. 1, "I've done Bohème only in traditional productions, but I think of all operas, there's a case for being able to update it, and doing it in all kinds of different periods and locales."
Dehn has the advantage of knowing the work from several different angles, having sung the role of Musetta, as well. "I've done Mimi three times, but I've sung Musetta at all the major houses," she relates. "Definitely Musetta is written in a more fun way, but Mimi has all the blood and guts — literally — written into the part. I think they're both really fun to play, and it also keeps it fresh every time you do it when you can look at the opera through different perspectives."
It may be difficult to picture the sunny and charming Dehn in a tragic work such as Massenet's Manon, or Dvorak's Rusalka, but Dehn reveals that what first draws her to an opera is the underlining qualities of the music. "For me it's always the music first and foremost," she says. "Using Rusalka as an example, you hear the score and immediately get goosebumps, and you feel this pain underneath the music. That's what I need to get a sense of sometimes. And the storytelling is what completes the whole picture."
Tucson audiences may recall that Dehn was in town to perform in Beethoven's Symphony No. 9 in 2018. Though that magnificent work doesn't call upon the talents of vocal soloists until the end, Dehn says she doesn't mind. "Usually we're off stage until about halfway through the piece, so we can kind of do whatever we want — warm up, primp and get ready. In the case of Beethoven, I love sitting through the third movement, and then the finale is the finale. I love being on stage for the Ninth. Audiences just go wild. It's written that way. It's a really exciting piece."
She says that the last time she was in town she was pregnant with her daughter Arabella (named for the Strauss opera). Being exposed to classical music both in the womb, and now in her toddler stage, has had an impact. "I sang Manon at five and a half months pregnant with her," Dehn reveals. "When she was a newborn, she would calm down if I would play Manon for her, or Messiah, because I did a bunch of Messiah concerts in my sixth and seventh months. She recognizes opera and music from the womb. She sings constantly, so she definitely learned to have the music bug. She literally sings in perfect pitch. It's incredible."
Dehn's parents, who will be wintering in Scottsdale, will join her in the Old Pueblo while she is here, and the soprano says that although her favorite downtime activities used to be yoga and reading, they are now often child-related. She hopes to get in some hiking while she in Arizona, however, though probably on a flat trail so that Arabella can enjoy it, too.
And soon after, Dehn will be jetting off to St. Louis for a performance of Beethoven's Symphony No. 9. "Now that I have a little one, concert work is good to find because it's a shorter term," she says. "Instead of a month to six weeks for an opera performance, you're only gone four to seven days max. Doing a full opera is definitely my first passion, but I'm doing about half and half now."
That variety of concert work and a wide range of operas definitely ices the cakes for Dehn. "Not only am I exploring different languages, but in different time periods," she concludes. "I can do a score that's very tonal, and then a newer work that's completely atonal with different harmonies and orchestrations. Mozart is a completely different animal from some of the modern pieces, which always keeps it fresh. The same goes for languages and styles, too. It definitely never gets boring." TCC Music Hall. 293-4336. Azopera.org; Elliedehn.com.