Get your tickets now for another amazing season! Here are a few of the must-see performances.
A History of Violins
Celebrating the 250th anniversary of the birth of a mastermind who changed the musical landscape forever is no small undertaking. Fortunately, the Tucson Symphony Orchestra is more than up to the task of honoring Ludwig von Beethoven with performances that include Yekwon Sunwoo playing the Piano Concerto No. 3 (Sept. 20, 22, 2019); the Symphony No. 5 (Dec. 6, 8, 2019); Symphonies Numbers 1 and 6 (Feb. 14, 16, 2020); as well as a whole bunch of Beethoven symphonies played during the Masterworks Series (No. 4 on Oct. 5-6, 2019; Numbers 2 and 8, Jan. 11-12, 2020; No. 3, Feb. 29-March 1, 2020).
The TSO also will perform the monumental Mahler Symphony No. 2, "Resurrection" (April 3, 5, 2020), with Maestro José Luis Gomez on the podium, and Bruce Chamberlain directing the TSO Chorus.
Each season, we always expect a lot of star power to radiate from the stage when the TSO plays, and 2019-2020 will be no exception, with concerts featuring guitar virtuoso Sharon Isbin performing a concerto by John Corigliano (Nov. 15, 17, 2019); violin superstar Tessa Lark playing a folk-music-influenced piece that was written for her by Michael Torke (Oct. 25, 27, 2019); and Paul Huang playing Samuel Barber's immensely popular Violin Concerto (March 13, 15, 2020).
Among the numerous delights awaiting subscribers to the Southern Arizona Symphony Orchestra's season are the opportunity to hear Melanie Chae perform Tchaikovsky's gorgeous Piano Concerto No. 1 (March 14-15, 2020); and Andrea Trovato play Gershwin's jazz-infused Rhapsody in Blue (April 25-26, 2020).
The Arizona Friends of Chamber Music continue to bring many of the best musicians in the world right to our doorstep, with a season that will include the Russian String Orchestra (Oct. 23, 2019) playing works by Dvorak, Schnittke and Hindemith; the much-loved Takács Quartet returning (Dec. 4, 2019) for a concert that includes two Beethoven quartets and a Haydn quartet); and exciting new groups such as Neave Trio (Dec. 12, 2019) playing a program of all female composers, including Jennifer Higdon; and Lineage Percussion (Feb. 23, 2020) ably demonstrating the many ways that their instruments can be the heart and soul of an orchestra.
The groundwork for so much of the popular classical repertoire was laid back in the 17th and 18th centuries. It is the mission of the Arizona Early Music Society to give audiences the opportunity to hear this outstanding music (and that of other eras), played by some of the finest musicians in the world, in intimate concert settings. Included in this season's programming will be the group Quicksilver playing a program of Extravagant and Virtuosic Music from 17th-Century Germany (Dec. 8, 2019); Agave Baroque, joined by countertenor Reginald Mobley, to perform a concert (Jan. 19, 2020) of composers born in the Americas, including African-American composers of the late 19th and early 20th centuries; and legendary violinist Rachel Barton Pine with Trio Settecento in a program of works by Arcangelo Corelli and his contemporaries (March 22, 2020).
Tucson Guitar Society consistently provides the community with exciting music from guitarists with international reputations, as well as some spectacular homegrown talent. Among the highlights will be Duo Assad, the Grammy-winning brothers Sérgio and Odair (Nov. 2-3, 2019) whose performances showcase the beauty and the versatility of their instruments; and David Russell (Feb. 22-23, 2020), a world-renowned instrumentalist who will not only perform solo, but also present a recital of the finalists of his David Russell Bach Prize (Feb. 26, 2020).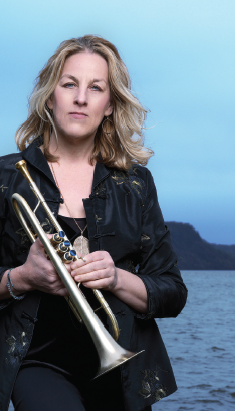 UA Presents will feature a number of not-to-be-missed artists, including the eclectic Kronos Quartet (Jan. 18, 2020); violinist extraordinaire Itzhak Perlman (March 1, 2020); and for fans of mindblowing jazz, trumpeter Ingrid Jensen (March 3, 2020).
Be sure to check the schedules online for the concerts by the UA Fred Fox School of Music (https://music.arizona.edu/), and Pima Community College (www.pima.edu/community/the-arts/music/ index.html ). The quality of both the faculty performances and student recitals is incredible, and the ticket prices are very pocketbook friendly.
OK, Chorale
Whether you have an obsession with oratorio, you're inclined toward arias, or show stoppers set your feet to tapping, you'll find lots to love this season.
The TSO will be joined by both vocal groups and soloists, including for a concert of works by Rossini, with soprano Federica Lombardi and the TSO Chorus (Jan. 24, 26, 2020). Renée Fleming, one of the most acclaimed singers of our time, whose performances have included operas, musicals and programs of jazz and pop standards, joins the TSO for one evening (Feb. 6, 2020) as part of the Tucson Desert Song Festival.
Arizona Opera will stage several beloved classics, including La Bohème (Feb. 1-2, 2020) and Ariadne auf Naxos (April 11-12, 2020), as well as present some newer works, such as the Frank Lloyd Wright-themed Shining Brow (Oct. 5-6, 2020), the McCarthy-era Fellow Travelers (Nov. 16-17, 2019), and a reprise of the AZ Opera-commissioned work Riders of the Purple Sage (March 7-8, 2020).
True Concord Voices & Orchestra [see story, page 16] specializes in the alchemy that results from singers and other instruments coming together. With a theme this season of In Genius, you know you'll hear some of the most beautiful combinations imaginable, especially with concerts such as the Mozart & da Vinci offering (Nov. 22-24, 2019) that will include a new work by Jocelyn Hagen based on the great inventor's notebooks. The works of Shakespeare also will be honored (Oct. 11-13, 2019), as well as the melding of Goethe's text and Brahms' divine music (Feb. 21-23, 2020).
You'll hear some very familiar choral pieces during SASO's concert season, including two works that are so popular they have found their way into countless movie soundtracks: Carmina Burana (Nov. 16-17. 2019), and Beethoven's Symphony No. 9 (April 25-26, 2020), both with soloists and The Helios Ensemble.
UA Presents will welcome to town a variety of exciting vocalists, including Lila Downs, joined by Grandeza Mexicana Folk Ballet Company and Mariachi Femenil (Oct. 16, 2019), and classically trained cabaret singer Cécile McLorin Salvant (April 8, 2020) with The Aaron Diehl Trio.
Musicals, both new and classic, will abound in 2019-2020. Look for a full season from Broadway in Tucson that will include Anastasia (Nov. 19-24, 2019), about a mysterious woman who may be a surviving member of the Romanov family; an adaptation of Chazz Palminteri's oneman show A Bronx Tale (March 24-29, 2020) into a full-blown song-and-dance 1960s spectacular; and Come From Away (June 2-7, 2020) based on the true story of the towns in Newfoundland that took in stranded passengers during 9/11.
Arizona Theatre Company stages a 50-year-old work that continues to be topical, Cabaret (Nov. 30-Dec. 29, 2019), along with a newer musical that also touches on issues of intolerance, The Legend of Georgia McBride (March 7-28, 2020).
Get to the Pointe
Dance continues to have a strong presence in the Old Pueblo, with full seasons by Ballet Tucson and UA Dance, as well as a number of big companies performing as part of the UA Presents schedule.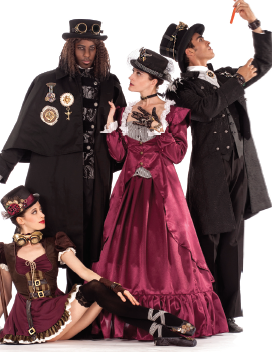 Among the highlights are the return of BT's steampunk-driven Jekyll & Hyde production (Oct. 31, Nov. 1, Nov. 3, 2019), as well as Balanchine's Serenade (Jan. 31, Feb. 1-2, 2020) along with the Ballet Tucson premiere of Balanchine's Concerto Barocco (March 13-15, 2020).
UA Dance highlights the strengths of its student dancers throughout the year, with special emphasis on up-and-coming talent during In the Wings (Dec. 5-8, 2019) and Curtain Call (April 23-May 2, 2020). Audiences also can view the skills of some of the faculty and guest artists during concert such as Premium Blend (Nov. 13-17, 2019).
Also on campus, UA Presents will thrill audiences with the innovative work of Brazilian troupe Grupo Corpo (Feb. 8, 2020), and the comic-yet-intense Les Ballets Trockadero de Monte Carlo (March 18, 2020).
I Remember Drama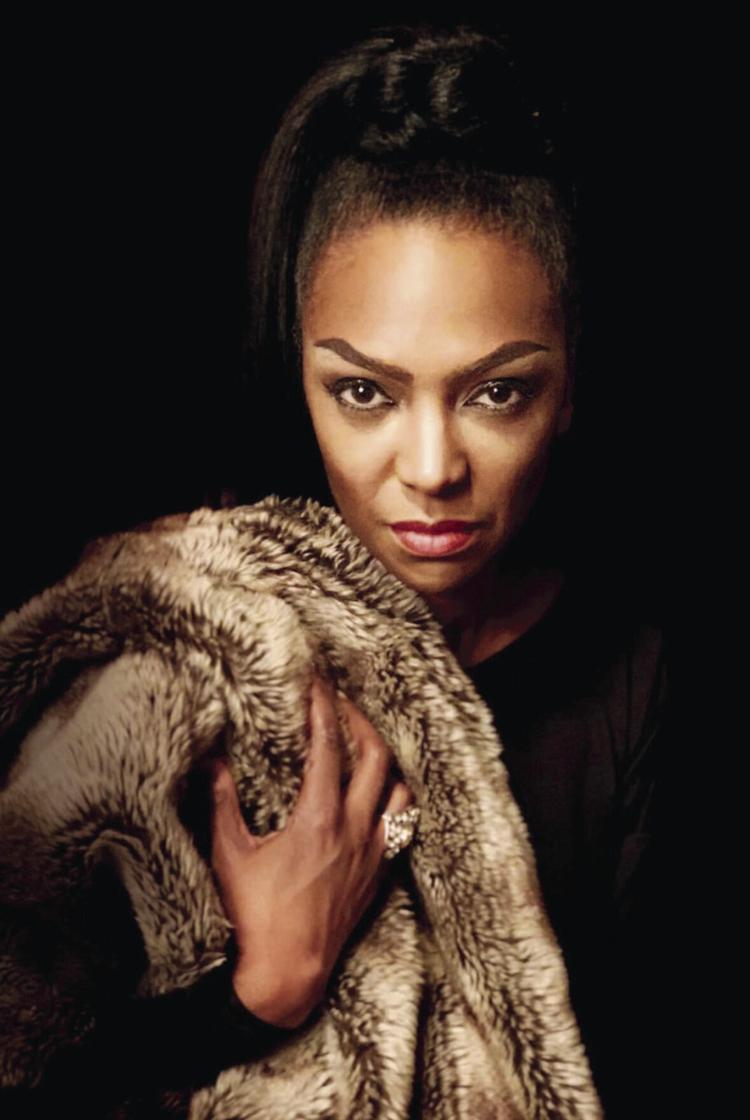 Few theatrical companies in the country present the type of season — thought-provoking, heartwarming and laughter-laden — that Invisible Theatre does. This year, they will present a number of Arizona or Southwest premieres, including the historically based Last Train to Nibroc (Oct. 22-Nov. 3, 2019), which centers on two strangers on a locomotive that also bears the bodies of the great American writers Nathanael West and F. Scott Fitzgerald. The season also includes Becoming Dr. Ruth (Feb. 11-23, 2020), a play about the famous sex-therapist; the return of playwright/actor Steve Solomon in From Brooklyn to Broadway (March 14-15, 2020); and a show about the career and activism of singer/actress Eartha Kitt, Down to Eartha (Nov. 22-23, 2019).
Arizona Theatre Company has a very diverse season, including Lauren Gunderson's Silent Sky (Oct. 22-Nov. 9, 2019), based on the true story of 19th century astronomer Henrietta Leavitt. Athol Fugard's moving tale of apartheidera South Africa, "Master Harold" … And the Boys (Jan. 18-Feb. 8, 2020) shows how timeless its message about humanity is; and Wendy MacLeod imagines a group of middle-aged women turning amateur sleuths in the comic Women in Jeopardy! (April 18-May 9, 2020).
Arizona Repertory Theatre proves how exciting it can be to watch burgeoning young actors sink their teeth into exciting works, with plays such as The Wolves (Feb. 8-23, 2020), which centers on a girls' soccer team; and Shakespeare's The Two Gentlemen of Verona (March 16-29, 2020), one of the earliest of the Bard's comedies, which demonstrates his knack for works that rely on disguises, presumed deaths, and love winning out in the end.
There are numerous other theatrical companies in town whose performances are worthy of your time and attention. Checkout our monthly Datebook for productions by The Rogue Theatre, Something Something Theatre Company, Borderlands Theater, Live Theatre Workshop, Winding Road Theater Ensemble, Unscrewed Theater, as well as other groups.
Fan-Tastic!
Whether you're a film fan, a devotee of music, an aficionado of live theater, or some hybrid, chances are there is a festival coming up you won't want to miss. Here is a partial list for 2019-20:
Arizona Underground Film Festival (Sept. 13-22, 2019)
Film Fest Tucson (Oct. 10-12, 2019)
Tucson Terrorfest (Oct. 24-27, 2019)
Tucson Comic-con (Nov. 1-3, 2019)
Loft Film Fest (Nov. 7-14, 2019)
Tucson International Jewish Film Festival (Jan. 2020)
Tucson Jazz Festival (Jan. 10-20, 2020)
Tucson Desert Song Festival (Jan. 16-Feb. 6, 2020)
Tucson Festival of Books (March 2020)
Arizona Friends of Chamber Music's Winter Festival (March 1-8, 2020)
Wild West Steampunk Convention (March 2020)
Blues & Heritage Festival (March 2020)
Arizona International Film Festival (April 2020)
Tucson International Mariachi Festival (April 2020)
The Tucson Folk Festival (April 4-5, 2020)
BELOW: The Legend of Georgia McBride will be the ATC musical offering March 7-28, 2020. Artwork courtesy of ATC
Trio Settecento, with Rachel Barton Pine, thrills AEMS audiences on March 22, 2020. Photo by Janette Beckman