Tucson is a land of opportunities — and struggles — for many who immigrate here.
"The heat!"
Charlotte Nsabaka laughs as she recalls the first challenge she and her family encountered 11 years ago when they moved to Tucson. Although most Americans might think of the continent of Africa as being one hot, dry desert, Nsabaka's family comes from the Democratic Republic of Congo, where the annual average temperature varies from the high 60s to the low 80s.
The next hardest thing to adjust to in the Sonoran Desert?
"The food!" she says cheerfully. Luckily, she was able to bring some necessities from Africa and had resources, including local agencies, to help her find what she needed to prepare food that her husband and three sons were used to as their palates adjusted.
Nsabaka and her family made the difficult choice to flee Congo, due to political strife, but they had no say in where they ended up. After years in Ethiopia, the family was approved to come to the United States as refugees.
"They don't ask you if you want to go anywhere," she says. "They put you where they think you can live better than where you were coming from."
Although Nsabaka is grateful for the way Tucson welcomed the family and the agencies that helped them get settled, after more than a decade they are still struggling to understand the way things are done here. For instance, in their culture, you buy your home to raise your family and that's it. No long-term burden of a mortgage, no worrying in bad times whether your house will be taken from you.
"We're working all the time, but it's different for us," says Nsabaka, a talented seamstress who custom-designs clothes. "You can't save money for your children. Here, you don't know if you'll be able to make the mortgage.
"But we like Tucson."
WHO GOES THERE?
Tucson likes to consider itself its own world, in a galaxy called Arizona and the universe called the United States. We're the big city that thinks like a small town. Yet, we've been recognized as a valuable resource to the world in areas such as astronomy and space exploration. We've even been designated the first U.S. City of Gastronomy by UNESCO thanks to the diverse cuisine.
No wonder this spirit of adventure and individuality, while still claiming old Mexico and Old West roots, appeals to many people from different countries. Annually, prior to the pandemic, millions of international visitors made Arizona their vacation or business destination. Not surprisingly, most come from neighboring Mexico and Canada. Visit Tucson is focused on reaching out to the United Kingdom, Germany, Austria and Switzerland, and teaming with the Arizona Office of Tourism to promote our state in France.
"Historically, western Europe has been a good market for Tucson and Southern Arizona," says Mary Rittman, vice president of Communications & Tourism for Visit Tucson. "Our beautiful landscapes, wide-open spaces and Western culture have always been a draw in Europe, and we've had good success promoting our UNESCO City of Gastronomy designation."
Interest from other countries is ever evolving, she says.
"The markets that have shown growth in recent years include Australia and South Korea. China had been a growing market, but since Trump came into office and the tariff wars took off, visitation from China to the U.S. has dropped significantly," she adds.
A good number of visitors ultimately decide to move here. About 13 percent of Arizona residents were born in other countries, according to the American Immigration Council (AIC), with 16 percent being native born Americans with at least one parent who immigrated here. One in six Arizona workers is an immigrant, with industries including agriculture and construction depending on a workforce from elsewhere.
In 2018, Arizona's population included more than 960,000 immigrants, according to the AIC. The top countries of origin were Mexico (55 percent), Canada (4 percent), India (4 percent), the Philippines (4 percent) and China (2 percent).
Nearly half of all immigrants in Arizona decide to become citizens, the AIC says, with nearly three-quarters of immigrants able to speak English "well" or "very well."
About a quarter of all immigrants had higher education, according to 2018 statistics, with one-third having the equivalent of a highschool education. The fields they represent include healthcare and social assistance, accommodation and food services, construction, administrative and support, waste management, remediation services and retail.
Immigrants are an important part of Arizona's economy, too, with immigrant-led households adding $4.7 billion in federal taxes and $2.4 billion in state and local taxes, according to the AIC. Immigrant-led households had $21.1 billion in spending power (after-tax income) in 2018 and accounted for 22 percent of all selfemployed Arizona residents.
FOLKS IN FLUX
For 20 years, Tucson has celebrated its international mix of cultures with Tucson Meet Yourself. Most Tucsonans and out-oftown visitors attend for the dancing, singing, demonstrations and yes, the food, but the festival actually represents a year-round effort to conduct ethnographic research in the Old Pueblo.
Tucson Meet Yourself's much-loved and respected founder, Jim Griffith, was inspired to create the festival based on the success of the Southwest Folklife Festival. His reasoning was that if someone of Polish heritage goes to a Polish church and celebrates Polish holidays with other Polish descendants and immigrants, nobody outside the Polish community gets to appreciate that culture, says Maribel Alvarez, who holds the Jim Griffith Chair in Public Folklore at the University of Arizona in the Southwest Center/School of Anthropology and is the lead folklorist at Tucson Meet Yourself.
The first thing he did was identify the communities," Alvarez says, "and there was no fast way to do that in those days. You couldn't look at Facebook. You had to hit the pavement and ask questions. Then it's like a snowball, you ask a person who else they know."
Immigrant communities large and small come together at the festival. There may only be about 14 Colombian families in Tucson, Alvarez says, but that's a distinctive cultural community proud to display its heritage.
And the communities are always in flux.
"In the 1970s, there used to be an active Cuban club," Alvarez notes. "They left Cuba in the first wave, but as the children grew up in Tucson and assimilated into the mainstream, the club went away."
Recent years have seen an increase in participation from African countries, as refugees settle in Tucson. One of the best known groups was brought together from the Facebook-based Arizona Welcomes Refugees, founded by former state Sen. Steve Farley. The refugees formed Syrian Sweets, pop-up cafés selling home-cooked delicacies from their country that were an immediate hit and sell out fast.
It's easy to see Tucson Meet Yourself as an opportunity to gorge on exotic foods, but most locals recognize its cultural significance, Alvarez says.
"If you go to Tucson Meet Yourself for the entertainment, that's one thing, but we really want to use it as a vehicle for people to learn the nuances of cultural distinction.
"At the end of the day, what you see is just the tip of the iceberg."
Tucson Meet Yourself also can be democracy in motion with cultures that traditionally clash, which requires some international diplomacy.
"It's not like some sort of idealized setting where everybody holds hands and sings songs," Alvarez says. "Negotiating differences is what democracy is all about."
One thing that comes as a continual source of satisfaction to the Tucson Meet Yourself staff is the discovery of the vast diversity of international communities in Tucson.
"People say, 'I thought this would be true in Chicago, but not in Tucson. Are you kidding me?'" Alvarez says, laughing. "But this is the way midsized Western cities grew — from immigration. It's all about nuances. Then you flatten the picture of 'You're this and I'm that.' When you actually get involved in the work of culture studies, the first thing you learn is to throw away any one-dimensional illusion you have. Now you're dealing with complexity and nature."
ON THE FASCOT TO SUCCESS
Tucson is home to an active Filipino culture group, the Filipino-American Sampaguita Club of Tucson (FASCOT). The club's booth is a mainstay at Tucson Meet Yourself, selling popular dishes such as adobo and lumpia, the Filipino version of an eggroll.
It might come as a surprise to learn that Filipinos comprise the largest Asian immigrant community in Arizona. There are more than 70,000 Filipinos in Arizona, according to Ethel Luzario, a member of the Board of Directors of the Philippine American Chamber of Commerce. Most of the Filipino community is concentrated in the Phoenix metropolitan area, with more than 3,550 residing in the Tucson metropolitan area, she says, citing U.S. Census records.
FASCOT President Neneng Babanto Fassler says she experienced culture shock moving to Tucson, just trying to find a store to get rice, a daily staple in the Philippines.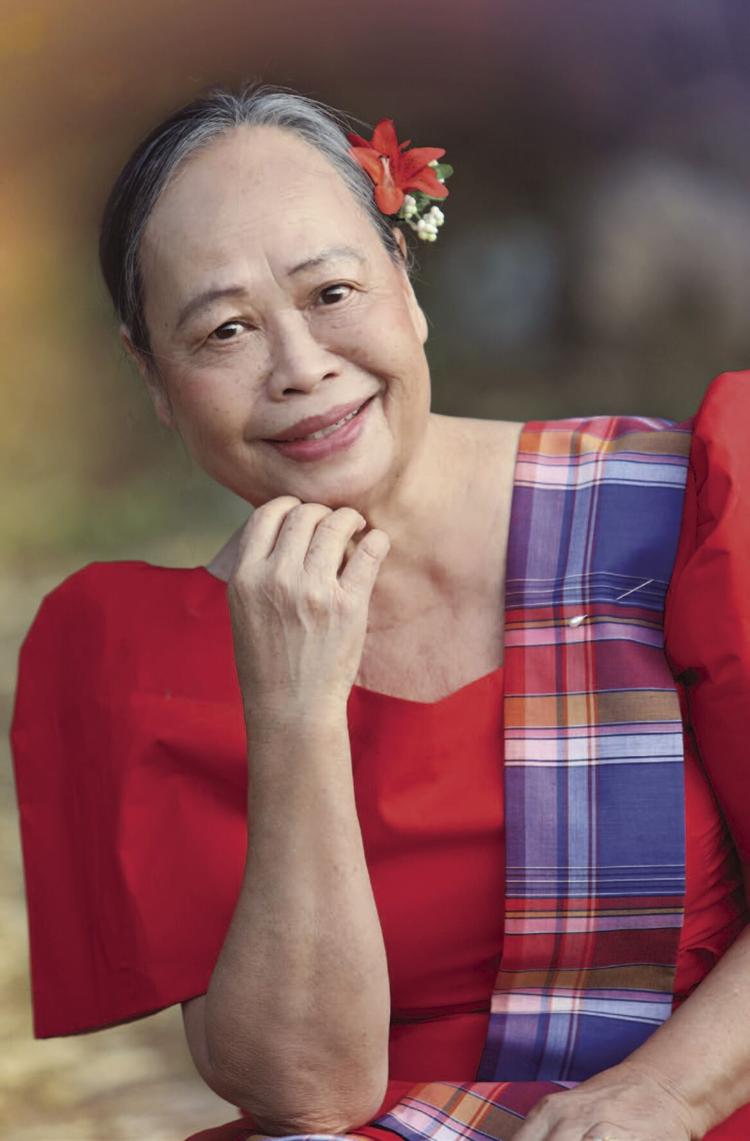 "For me, hamburger and pizza were something new to the palate. Back home, we like to eat fish, rice and lots of vegetables," she says.
Figuring out how to take a Sun Tran bus ride to reach a desired destination and mastering driving a car were other challenges.
"But we forced ourselves to learn," she adds.
Filipino schools use English as their language of instruction, but even still, Fassler says, language barriers exist when Filipinos move to the U.S.
"Most of us, when we come, our diction or pronunciation has still that English/ Filipino accent," she notes. "Some Americans noticed our accent and we felt embarrassed. But we strive to really communicate and adapt."
The recent surge in healthcare jobs — especially with the coronavirus pandemic — has been a boon to Filipinos wanting to emigrate, but finding jobs is still the biggest struggle.
"Filipinos who have degrees have a hard time finding a job. We have to kind of start from the bottom," says Fassler. She explains that things were dire when she decided to leave her homeland.
"In my case, I was already a degree holder when I came to the U.S. In my time, I experienced martial law, and freedom of speech and even assembly were curtailed. There was a brain drain in my country.
"Then, I got an opportunity to come," she adds, with a job offer that led to marriage and raising a family here. Fassler became a music/physical education teacher and after retiring, finished paralegal studies at Pima Community College, where she also studied journalism.
"Finding a job is the most difficult thing to do when you just land in a new environment. So, for most of us, we go back to college and study again," she says. "Filipino teachers who recently arrive will have a job right away."
FASCOT helps new arrivals adapt to the American culture and Tucson.
"We give them strong support even if we only provide an umbrella to protect them from the Tucson heat as they walk from their apartment to the nearly school," she says.
Fassler was a homesick new arrival when she met a Filipina as she enrolled in classes at the University of Arizona. She introduced her to FASCOT, which was founded in 1972 and is the first non-profit Filipino- American organization in Tucson, with about 100 members.
"There, I found a village," she says. "They were welcoming and really provided moral support. In Tucson, you see Filipinos in churches or in a Filipino store and during some cultural events."
One of the club's officers, Nick Subong, opened Nick's Sari-Sari Store (sari-sari is a Filipino neighborhood market), which also sells lumpia and other dishes in a small restaurant attached to the store.
"The mission of this club is to promote our Filipino culture and tradition. We train children and adults in folk dancing and we perform during the Tucson Meet Yourself festival. We also have cultural events that celebrate 'Fiesta' and Philippine Independence Day," Fassler says.
"Generally speaking," she says, "Tucsonans are welcoming. But we sometimes wonder why it's hard to get to know our neighbors. In the Philippines, we love to greet our neighbors."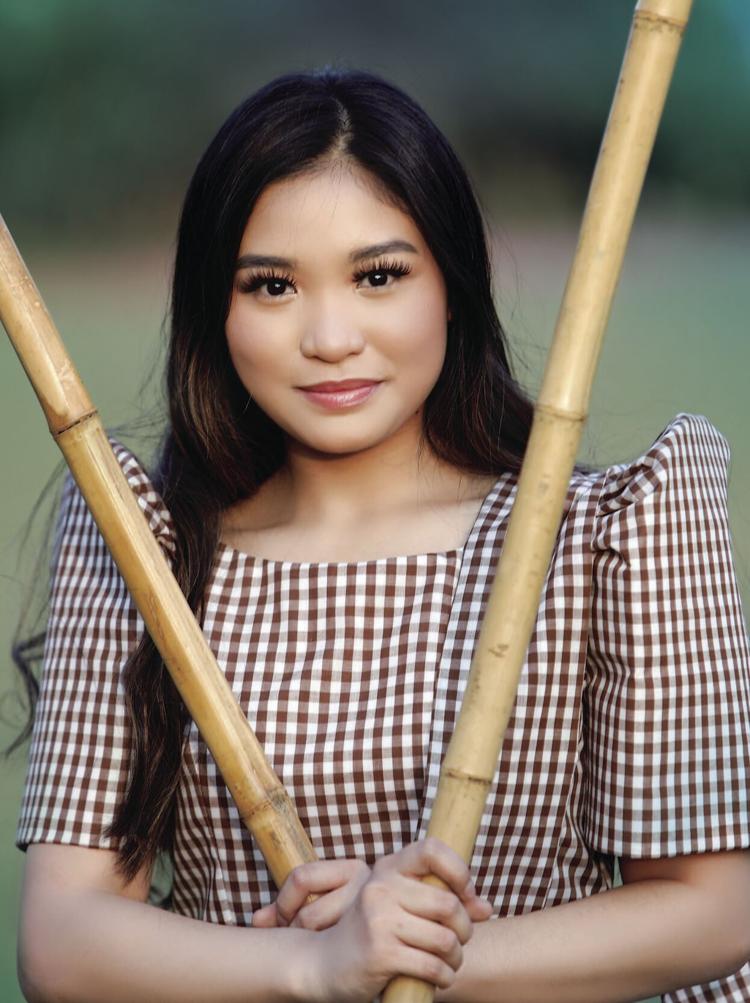 Lady Dorothy Elli moved to Tucson from her home in the Visayas islands in the Philippines when her mother, a nurse, landed a job at a local hospital. Her father relocated to the States when she was an infant, first to California, then Tucson. For Elli, the transition into our culture wasn't filled with surprises but still required adjustment.
"American pop culture is a part of Filipino life," says Elli, a University of Arizona student. "We see a lot of American movies, so we know what it's like. But I had not been able to place myself in that kind of lifestyle, just see it as an outsider. So it's a little bit of a shock to see myself living that life.
"I didn't necessarily struggle with the language barrier and all that," she says, "but I did struggle with adjusting to the new environment, missing my home a lot and knowing I wouldn't be able to see my friends. It was not necessarily a shock, but more of an adjustment to a new space.
She also found comfort with fellow Filipino students through FASCOT and other groups.
"It helps me stay connected to my roots and definitely helps me connect with other Filipino immigrants," says Elli, who enjoys performing native dances. "It's keeping our Filipino culture alive."
In these culturally sensitive times, Elli is keenly aware of the issues people of color face and the struggle to balance belonging to a wider community while keeping native traditions alive.
Elli had been planning to go back to the Philippines this past summer, but the pandemic ruined those plans. She hopes she'll be able to visit overseas when quarantining is a thing of the past.
At least Elli and many other immigrants can go back when they want to and can afford to. Charlotte Nsabaka knows it will be a long time — if ever — that she and her family can go back to Congo.
"We escaped," she says. "We miss our family there, but we can't go back unless things change.
"But we're glad to have a better life here," she concludes, "and it is a better life."