A historic property has opened its doors to visitors who wish to enjoy the downtown Renaissance.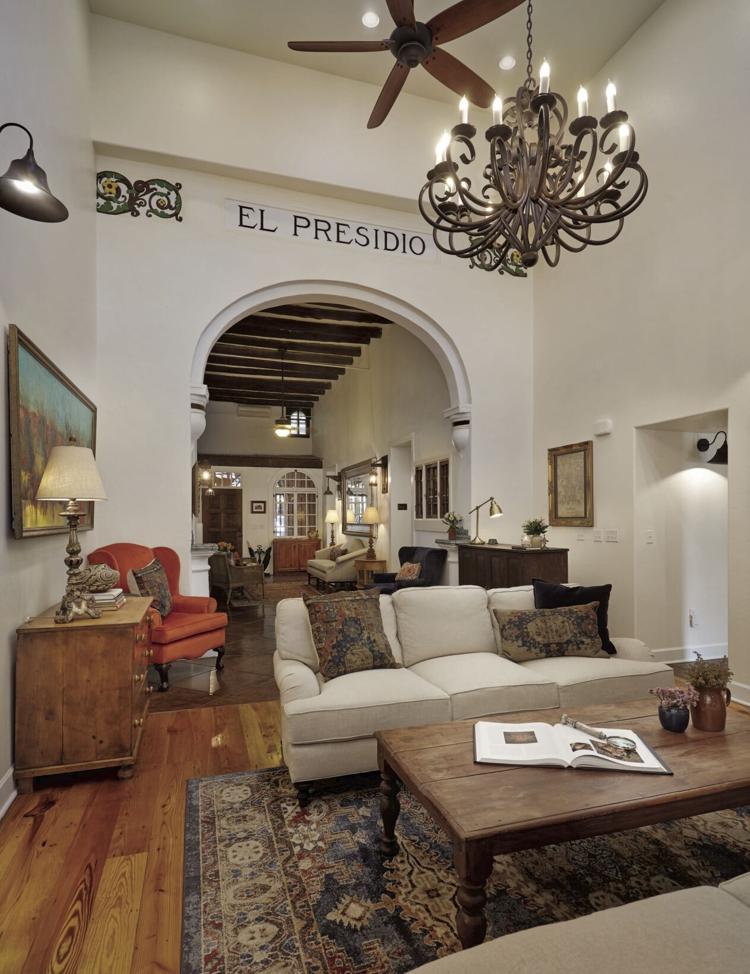 Amy Draper didn't set out to become the proprietor of a boutique hotel in Tucson's historic downtown, but it's a job that has become her passion.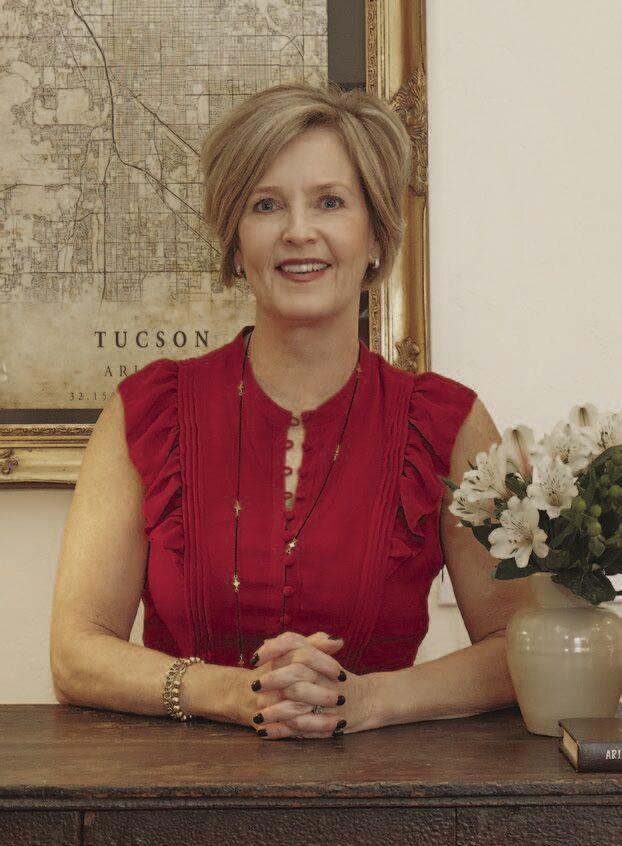 An eighth-generation Tucsonan, Draper has an abiding appreciation for our city's unique culture and history, and she found herself wanting to be part of the recent rebirth.
"Our youngest son was headed off to college and I asked myself, 'So what are you going to do now?' I wanted to do something meaningful," Draper says. "I was so proud of the amazing growth and development happening here. I wanted to be among those who were bringing their energy, talents and passion to turn downtown Tucson into an economically vibrant place."
A trip to Nashville to visit her daughter planted a seed in Draper's mind. "I stayed in an adorable boutique inn there," she explains. "I realized that I could do something similar in Tucson." She was excited because it was an opportunity to combine her passions of design, travel and talking to strangers, not to mention the chance to be part of the downtown revitalization.
She soon discovered the home that would become the Armory Park Inn. "When I walked in the front door, I was hooked," she enthuses. "I was struck by the thought of just how many stories have taken place here."
Built in 1875, the Armory Park Inn is among the oldest structures in the Armory Park neighborhood and is a gorgeous example of pre-railroad, Sonoran Transitional architecture. With 22-inch-thick adobe walls, 18-foot ceilings adorned with saguaro ribs, a rock foundation and stuccoed exterior, stepping inside the 7,600-square-foot abode feels like a journey back in time. The building is rumored to have served as a stagecoach stop in the days before the railroad was completed.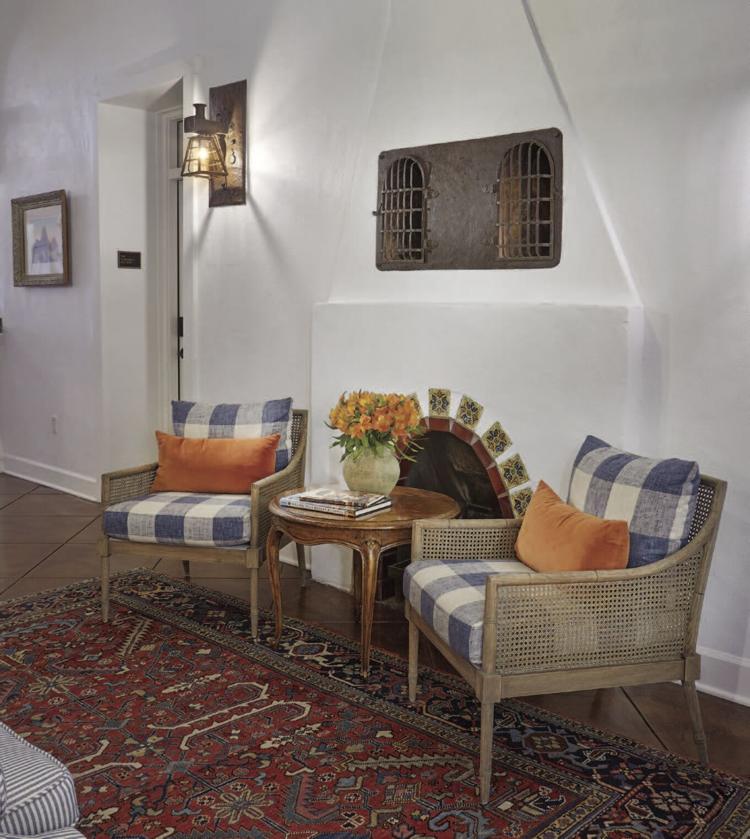 The Inn features a traditional zaguan layout, with a center hall running from the front door to the back of the building. A work shed (now a laundry facility) was added in 1922, and two rounds of renovations also have taken place, the first in 1990 and the second in 2010. The building served as a private residence until Draper purchased it in 2018.
In order to convert the structure into a luxurious boutique hotel, Draper knew she had to modernize it while retaining what makes the Inn so special. "It's solar-powered, fully networked, and operated in an environmentally conscious manner," she adds with a smile. "We continue to welcome weary travelers, whether arriving by stagecoach, Uber, or the Modern Streetcar."
Each of the Inn's seven rooms pays tribute to an icon of late- 1800s Tucson. Draper partnered with Nashville artist Caitlin Mello to create portraits that not only depict each pioneer, but also their achievements and role in local history. Isabella Greenway, famed politician, entrepreneur, philanthropist and creator of the Arizona Inn — and also the person Draper refers to as her "spirit animal" — watches over one room. In another room, guests can admire Estevan Ochoa, a shipping entrepreneur who became the first Mexican mayor of Tucson, and served in the Arizona Territorial Legislature. Ochoa also donated land for the first public school in the area and introduced legislation to create public schools in Arizona. Another room spotlights Peter R. Brady, a successful businessman who was part of the Territorial Legislature, as well as the sheriff of Pinal County, and started Arizona's first mining company. Brady also happens to be Amy Draper's great-grandfather.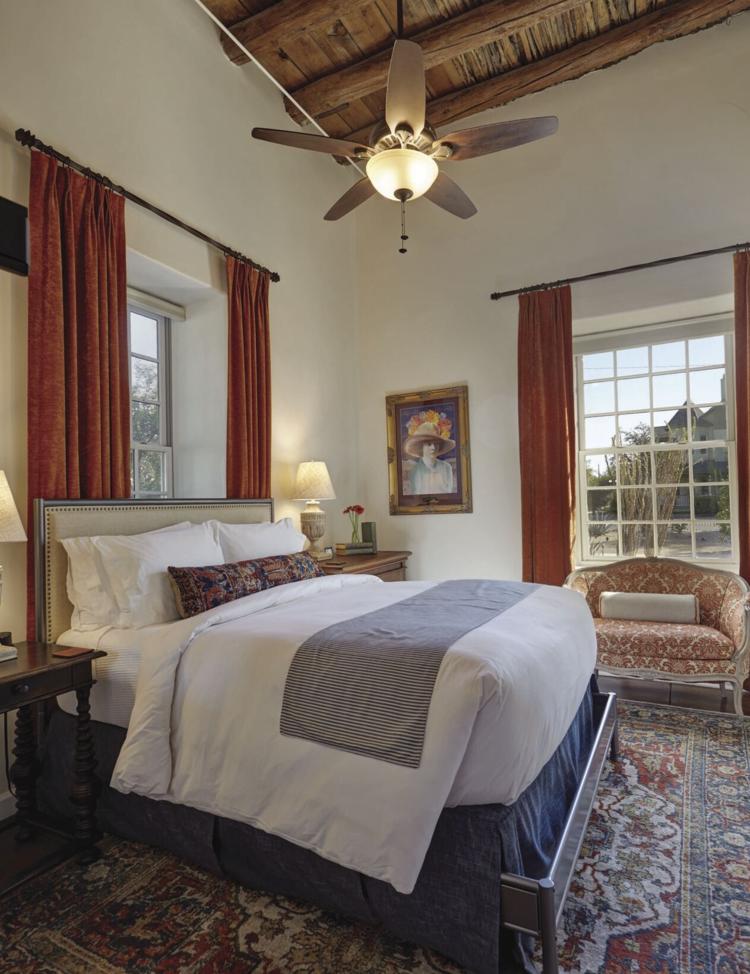 Draper is proud of the modern, yet authentic, aesthetic of the Inn. All rooms feature carefully curated vintage and custom furniture, private and modern bathrooms, and other amenities. Bikes are available for those who want to go explore, while the serene courtyard is perfect for those who desire a little peace and quiet.
Draper's aim is that, in addition to a great stay at her inn, guests walk away with an appreciation of Tucson's roots as well as all that it has to offer today. "We hope that our guests feel like they're part of the local landscape," she concludes, "and that they'll fall in love with Tucson." armoryparkinn.com