A quiet and chilly month for Tucson gardens.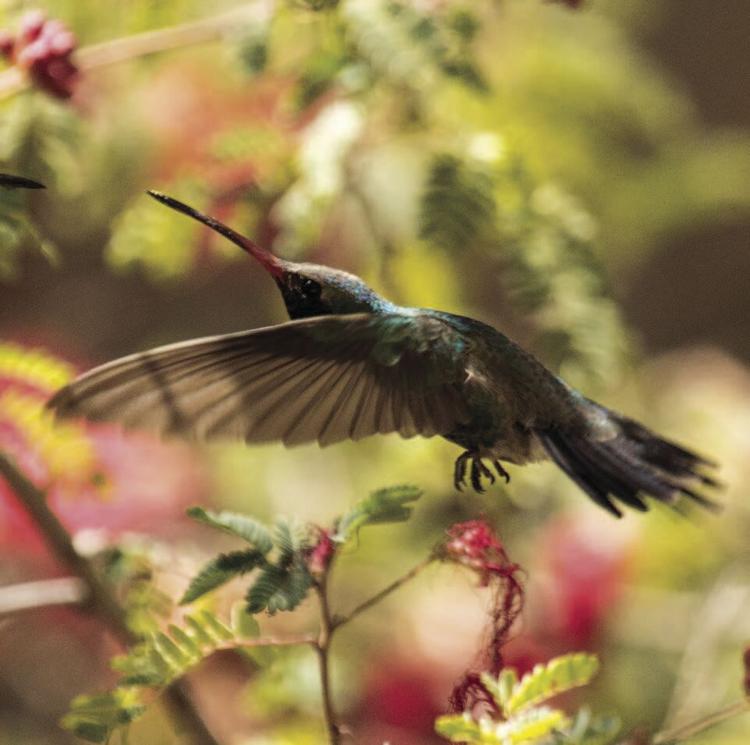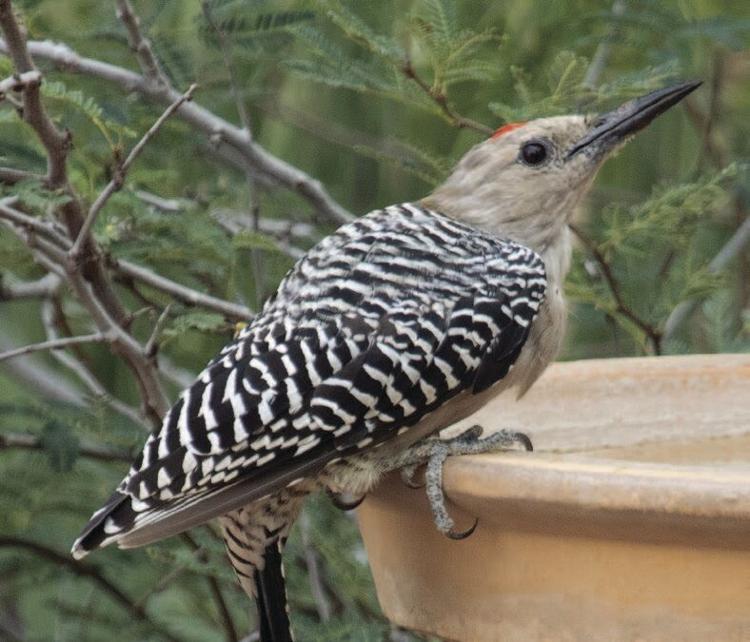 Tip of the Month
To attract birds to your garden, be sure to provide for their basic needs: food, water and shelter. Add native plants that provide food for many bird species. Birds are attracted to water for drinking and bathing. Provide a small water container or fountain with a circulating waterfall. In addition to providing plants for protection, birds also need nesting sites. Small trees and shrubs work best.
There's one more reason for attracting birds to your garden: pest control. Garden pests usually are at their peak in late spring and early summer, when birds are busy foraging for whiteflies, aphids, earwigs, grasshoppers, beetles and grubs!
If you have bird feeders, don't put them away once warm weather arrives. Even birds that spend most of their time eating insects enjoy an occasional snack. Fill your feeder with a quality seed blend that will appeal to finches, grosbeaks, cardinals and sparrows.
Plant
Sow seeds of beets, bok choy, carrots, lettuce, radishes, spinach and Swiss chard. Start seeds of peppers, eggplant and tomatoes indoors.
Protect
Cover frost-tender plants with burlap, sheets or frost cloth.
Prune
Prune roses by removing dead and crossing canes. Leave five or six canes, cutting them to 18 inches.
Dab ends with wood glue to discourage insects.
Trim non-native deciduous shade trees. Wait to prune native trees and shrubs after they bloom.
Prune citrus only to remove dead wood, crossed branches, suckers rising from below the graft point and vertical sprouts from the top of the tree.
Water
If winter rains are sparse, water trees and shrubs every two or three weeks.
Do not water succulents if forecast calls for a freeze.
Water fall-planted wildflower seeds if there is little rainfall.
Transplant
Set out transplants of sweet alyssum, candy tuft, baby's breath, daisy, bacopa, bachelor's button, pansy, calendula, snapdragon, wallflower, nasturtium, ornamental kale, Iceland poppy and stock.
Set out winter vegetables such as Brussel sprouts, cabbage, kale, Chinese cabbage and cauliflower.
Fertilize
Fertilize bearded iris toward the end of the month, then water thoroughly.
Fertilize citrus in January or February. Use one-third of the total nitrogen requirement.
Scatter granular fertilizer along the canopy and water deeply.
Do not feed dormant Bermuda grass.
Harvest
Continue citrus harvest of grapefruits, mandarins, tangelos, lemons, kumquats, navels and blood oranges.