Two brothers built a thriving restaurant empire with sandwiches and pizza that's a cut above.
It should come as no surprise that the Tucson brothers behind a quartet of popular restaurants called Serial Grillers have matching tattoos of the Grim Reaper. The cloaked specter — scythe in hand — appears on the right forearm of 40-year-old Will Miller, and the beefy right quad of 38-year-old Travis Miller. What might come as a shock is that the tats have nothing to do with the scary name of their wildly popular restaurants; it's a nod to their late father who had the same ink. Says Travis, "He lived his life the way he wanted and stayed true to himself."
The original Serial Grillers incarnation was a food truck built from the ground up, primarily by Will, who loves rolling up his sleeves to build, exposing more colorful tattoos including a flower that eats his elbow. Will explains about the eateries, "This wasn't my dream, it was Travis', but I wanted to help launch it." The mobile eatery cost the brothers $15,000 to assemble in 2012; now, a pre-built food truck can cost as much as $80,000. Travis, who is in charge of most every other aspect of the business, was inspired by a truck he saw on the Food Network's Great American Food Truck Race. The mobile kitchen, based in California, was called "Grill 'Em All" — a play on Metallica's inaugural album Kill 'Em All, and offered burgers named after '80s and '90s metal bands. "I thought that's such a cool idea … what could we do to make our truck stand out?" Travis knew a creative name would bring customers. He also knew he could make really delicious Philly cheese steaks. "No one was doing them at the time, and we wanted to focus on quality ingredients." The best-sellers — then and now — are the "Hannibal," featuring grilled sirloin, grilled onions, hot cherry and sweet peppers, tomatoes and pickles tucked into fresh-baked bread from Viro's, topped with white American cheese; and "Psycho," grilled sirloin smothered in caramelized onions, jalapeños, avocado, cilantro mayo, tomatoes and pepper jack.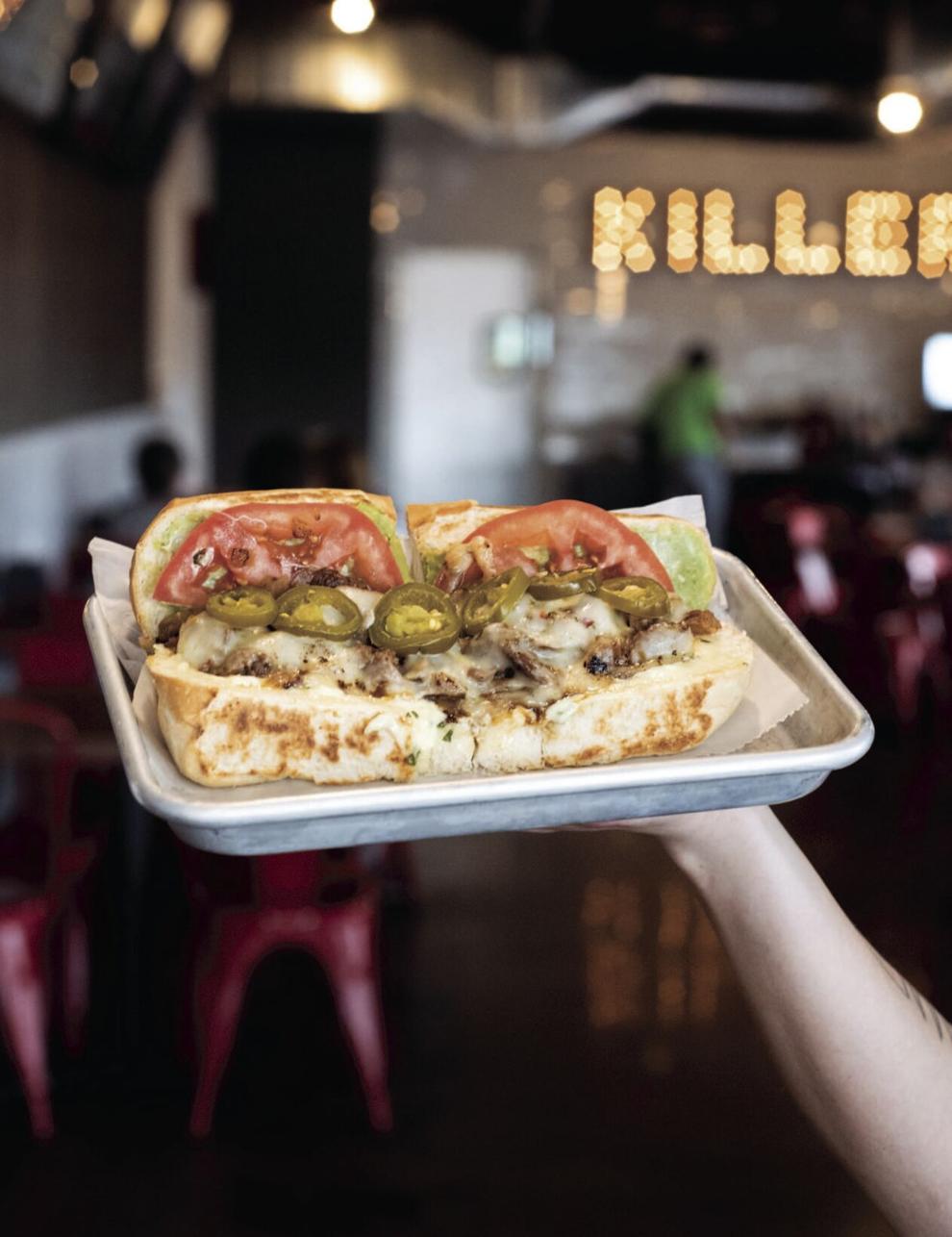 Launching the rolling business had its bumps in the road. "We fought the very first night," Will admits. Parked at a "food truck roundup," the queue of customers lengthened as Travis spoke with a newspaper reporter. Imagine screams of "help!" emanating from a truck brandishing the name "Serial Grillers." Will read the riot act to his younger bro and Travis got back to manning the order counter. Both laugh about it now. The cheesesteaks were a hit and the truck rolled for six years, listed in Forbes magazine's "25 Coolest Food Trucks in America" and featured on Cooking Channel/Food Network's Eat Street.
The Serial Grillers logo has caricatures of the brothers' faces — Travis in the Hannibal Lecter face mask, and Will as Leatherface of Texas Chainsaw Massacre fame, sporting his signature glasses with heavy black rectangular frames, like those worn by Hollywood directors.
In the flesh, Travis wears a baseball cap, and hasn't shaved in three days, while Will's beard is short but not accidental; both of their faces are garnished with lush dark lashes and beautiful smiles. Although technically Will followed Travis into the food business, it was Travis who decided to follow his older brother into the Air Force around 2000. Will, though, was given a pass by the service because, "I could not walk on my heels." Travis passed the test of flexibility, and after a five-year stint achieved the rank of Senior Airman Below the Zone. The S.A.B.Z. says he utilizes more acumen accrued from the Air Force than from his two years earning a bachelor's degree from UA's Eller School of Management. "No disrespect," he observes. "It's a great program."
The Millers drive to and from work in the same 2017 Dodge Ram truck because they live together in the same 1,000-square-foot house. They are not inseparable, they are simply a good match; Travis' yang (impatient, fearless, and talkative) to Will's yin (measured, quiet, and steady). For Travis, a spare room in his married-with-three-kids brother's house suffices. A bigger house is on the horizon and Travis then might find his own habitation after 10 years of communal living.
Living arrangements are not the only way Serial Grillers is a family affair. Note to the patron who recently devoured a mini Bone Collector pizza at the Marana store — your crust was hand-tossed by four-year-old Bruno Miller, with freshly scrubbed hands, of course.
An edgy theme for a food truck is one thing, but the killer ambience of four brick and- mortar stores needed to be tempered. "We did not want to go overboard with the theme," says Travis. Polished concrete floors, open ceilings featuring matte silver air ducts, industrial metal chairs the color of a fire engine surround dark wood four tops and high tops that accommodate six. A communal high top is positioned in direct sightlines of four big-screen TVs.
Killer Food is spelled in tin-surrounded Broadway bulb letters each a foot high. The names of favorite horror flicks are painted in a variety of sizes and fonts on a single wall, created by Tucson artist Ashley White. Forty to 60 beer and wine choices appear on electronic panels that resemble airline arrival and departure boards.
Serial Grillers is a "quick service" operation. Customers grab a menu from a stand positioned near the entrance and orders are placed at a counter. A stanchioned number is handed over and patrons choose their seats. Non-alcoholic beverages are help yourself.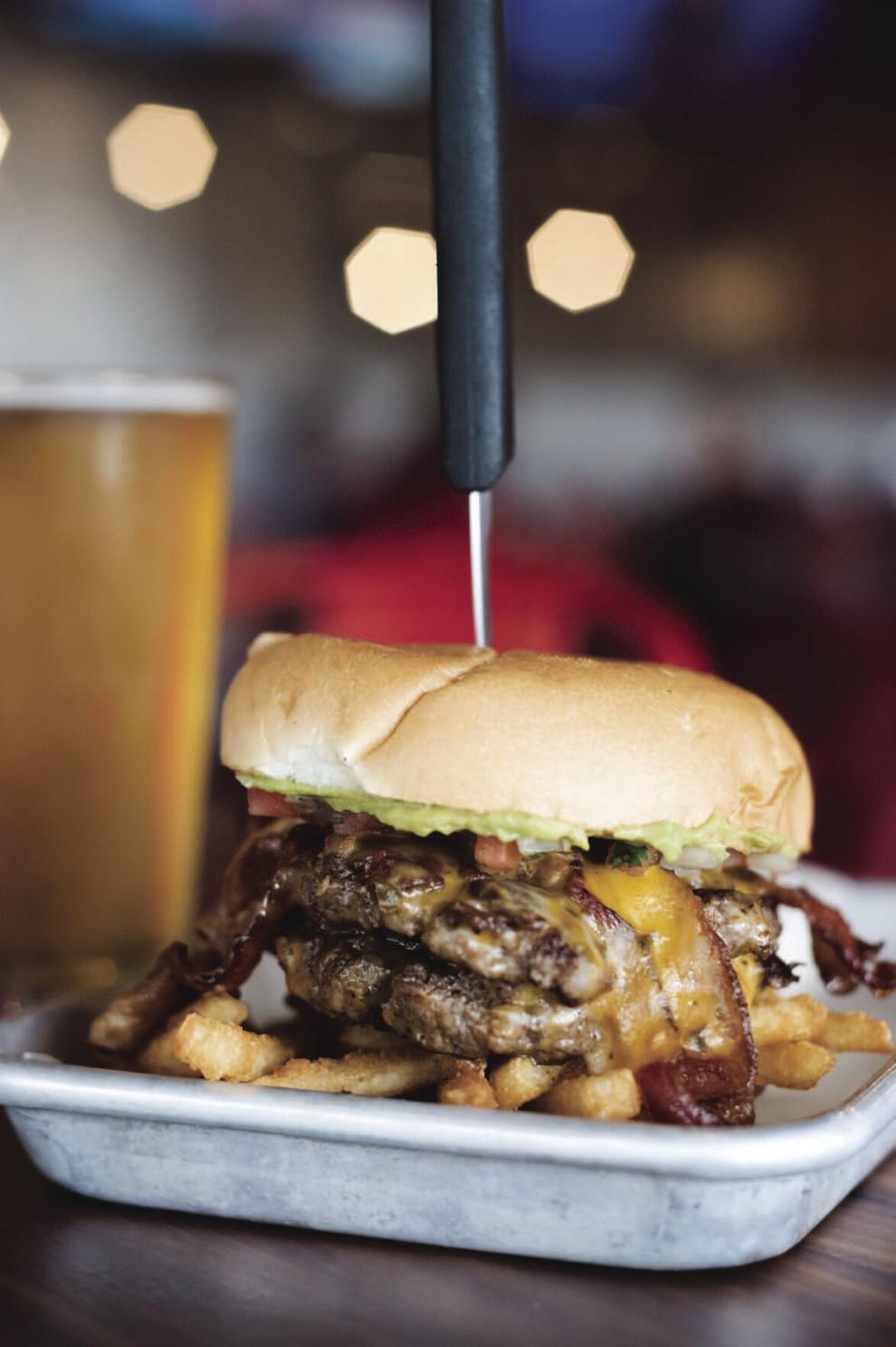 The "meat" of the menu is the cheesesteaks and burgers —including "The Red John": premium ground Angus slathered in marinara, topped with mozzarella sticks, bacon and provolone; and "Fallen," premium Angus beef, grilled onion, sliced jalapeño peppers, cooled by cilantro mayo, avocado, tomato and pepper jack cheese. You can choose quarter-, half-, or three-quarter-pound patties.
Pizza comes by the slice or in four sizes from the 8-inch Mini to the 16-inch Large. Popular picks include the "Copycat," black bean spread, smoky chorizo, mozzarella, provolone, jalapeños and avocado slices topped with a swirl of chipotle ranch; and "The Bone Collector," a trio of gooey cheeses — mozzarella, provolone and cheddar — topped with boneless chicken wings, scallions and swirled with ranch and buffalo sauces. Calzones, hot paninis, cold sandwiches and salads offer something for everyone.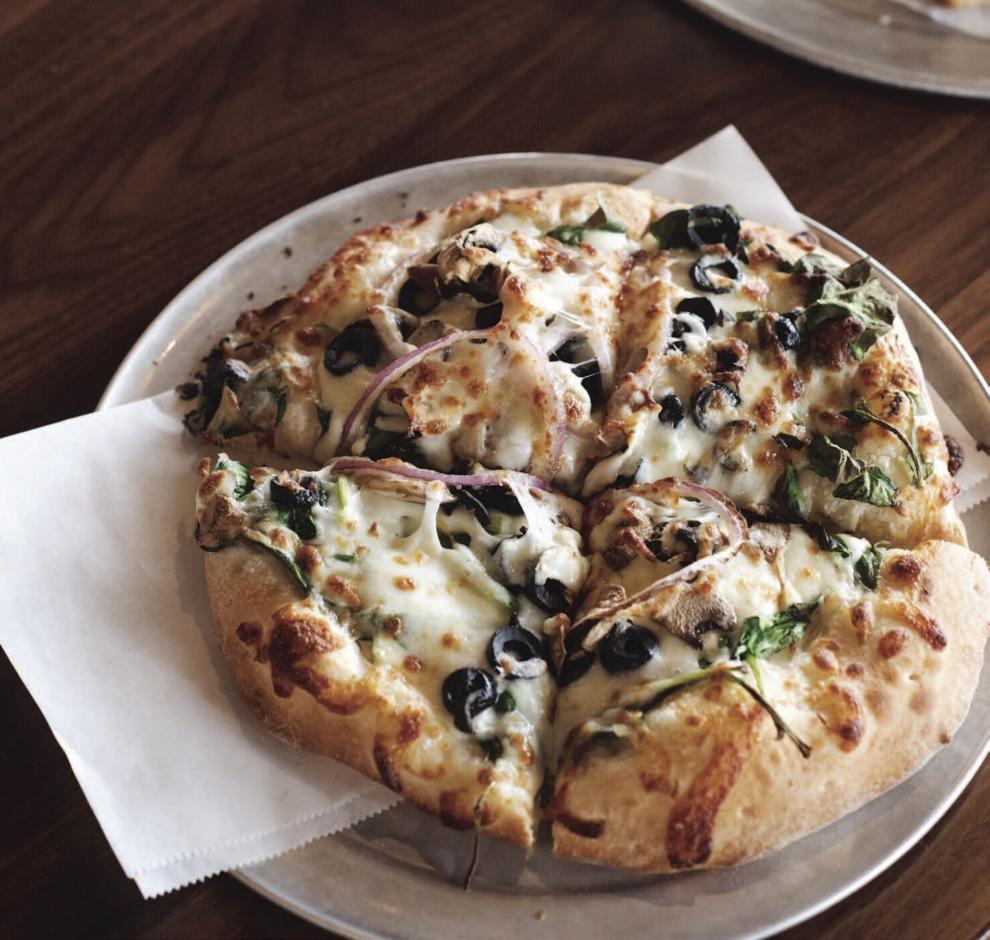 The brothers say that the names of their menu offerings are for fun, not actually to represent a totem of a film or character. They did, however, take some heat from a customer who was aghast that a vegetarian sandwich was named "Michael" after the Shape character in the Halloween movies. The email rant opined that a serial killer could never be a vegetarian.
When they are not building a new joint, the Brothers Miller can be found driving high-powered all-terrain vehicles built by Will, naturally. Speedster Travis actually made the podium in a Lucas Oilsponsored stadium racing event. He admits, "Will is a better driver, but he's not as fearless." And Serial Griller-in-the-making Bruno Miller already has three dirt bikes — one for inside the house. No wonder it's time to move.