Behold —

Guacamus!

Photos by: Thomas Veneklasen
Featured: October 2019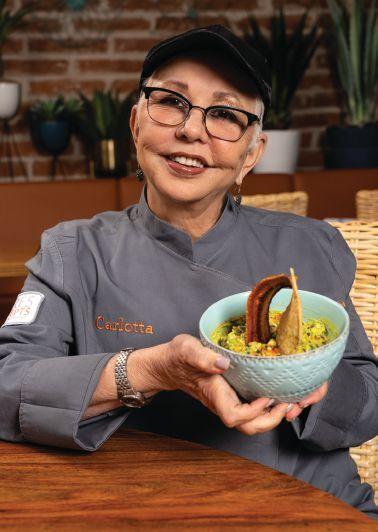 Chef Carlotta Flores shares their signature tableside Guacamole Hummus.
Guacamole Hummus
6 oz. hummus
1 tsp. of turmeric
1/2 avocado
2 Tsp. each of finely diced tomato, jalapeño pepper, red onion
1/2 lime, juiced
1 tsp. extra virgin olive oil
1 Tbs. harissa* (red pepper chile paste)
Directions
Combine all ingredients except olive oil and harissa*. Substitute hot sauce if harissa is unavailable. Chop avocado and mix with all ingredients to desired consistency. Top off with olive oil and harissa.