Flagstaff is the perfect spot to explore Arizona's history, natural wonders, diverse cultures, and even the universe itself!
A Drive for History
Dig into the rich history of the Grand Canyon State at a wide range of sites in and around Flagstaff. Head over to the Arizona Historical Society's Pioneer Museum — located in the former county hospital — to see exhibits that depict Northern Arizona life from the 1880s through the 1960s. Check out what the operating room in the original hospital looked like, and tour the grounds to see historic vehicles that include a LaFrance fire engine and a 1915 Model T car.
The Museum of Northern Arizona was established back in 1928, and has exhibits that will appeal to all tastes. From fine art depicting aspects of the region, to displays honoring the 10 tribes who have called that area of the state home, there is much to discover.
Not far away sits Riordan Mansion State Historic Park, at the center of which is a home that was built in 1904 as part of the Arts & Crafts movement. Designed by the same architect who created El Tovar at the Grand Canyon, the structure is an impressive glimpse back into the genteel side of life among the pines.
For those who prefer to explore history where the rubber meets the road, peel out for 14 original miles of Route 66, the Chicago to Santa Monica highway that has been immortalized in song, novels, TV shows and numerous films. The Museum Club, a long-running country bar, is one of many must-see stops along the Mother Road.
More to Explore
The Flagstaff region features some of the most breathtaking sights in Arizona. The city boasts eight national parks and monuments, as well as seven state parks, within a twohour drive. These include: Walnut Canyon (with Singua cliff dwellings); Sunset Crater (an extinct volcano with a cinder cone and lava trails); Wupatki (pueblo ruins); and the Grand Canyon, which is only 80 miles away.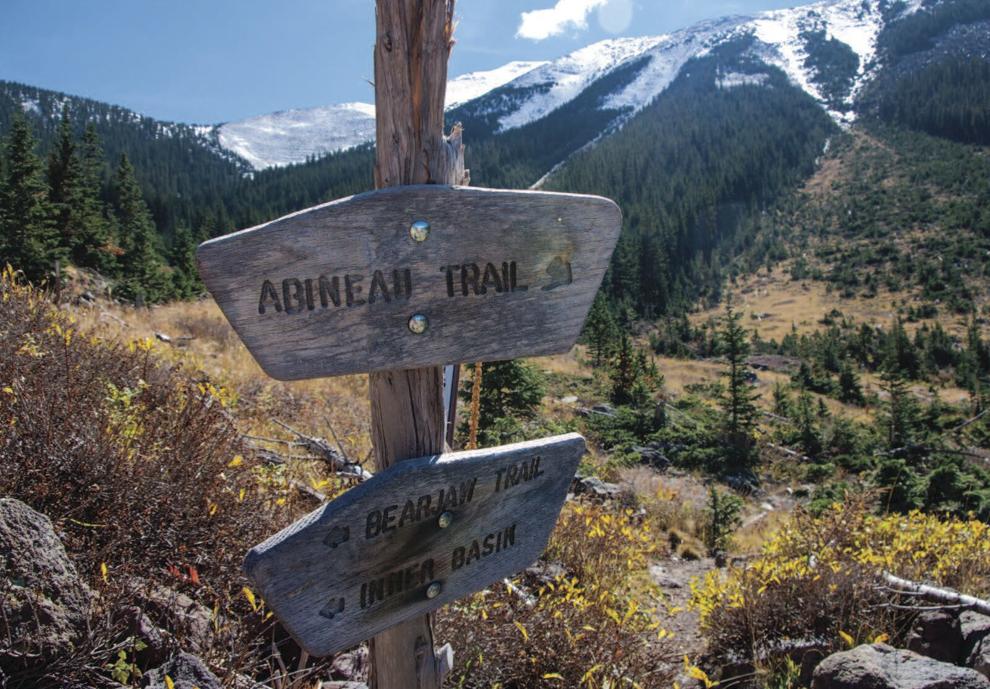 Additionally, the Coconino National Forest and San Francisco Peaks offer many opportunities to hike, stroll and explore. With trails ranging from beginner level to advanced, there is something for everyone who wants to take in the sights.
By the way, if you happen to be an elite athlete, Flagstaff has developed a reputation over the years as a top spot for high-altitude training. Even many Olympians and Paraolympians (with a combined total of 276 medals) have gone through their paces there.
Outta This World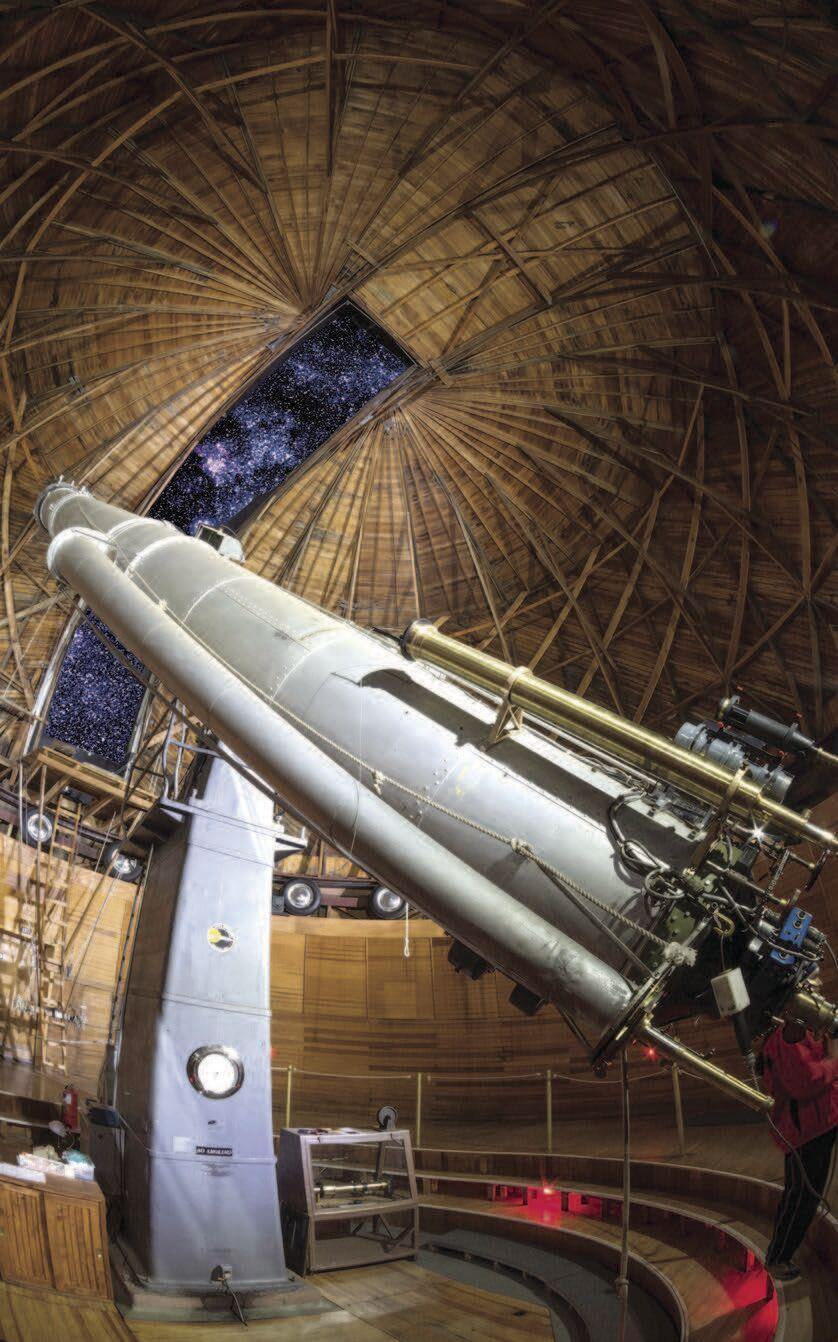 Flagstaff earned the distinction of being the world's first place to be designated a Dark Sky City. Eliminating light pollution has been key not only to preserving the city's wildlife, but also the exploration of the heavens conducted at Lowell Observatory. Located on Mars Hill Road (in honor of founder Percival Lowell's fascination with the Red Planet), the observatory has played a role in a number of significant events, including the discovery of Pluto. Visitors can take a guided tour — including one in the evening that affords stargazing opportunities.
Interestingly, the region also has been heavily involved in the training of astronauts, (all 12 men who walked on the moon trained in Flagstaff). Meteor Crater — about a 50-minute drive away — has been part of the training, too, with its otherworldly terrain standing in for the surface of the moon.
For What Ales Ya
If you're a fan of craft beers, you're in luck: the city has its own Brewery Trail, with nine local breweries for you to sample. There's even a "passport" that you can take to the various pubs to get stamped. If you fill out the whole lot, you can receive a special souvenir pint glass.
As you might expect with a city as eclectic as this, there is a wide range of cuisines to enjoy — everything from Hawaiian barbecue to fine dining to Sonoran Mexican. There are all the chains you'd expect to find in a big city, along with a plethora of homegrown eateries, such as The Toasted Owl, which also offers vintage furnishings for sale, and the breakfast and lunch spot Brandy's Restaurant & Bakery, which uses locally sourced ingredients. Non-meat eaters will even find exactly what they are looking for at Red Curry Vegan Kitchen, specializing in authentic Thai dishes with a twist.
Put Your Feet Up
As with the restaurant choices, Flagstaff sports many of the big-name chains, including Doubletree By Hilton, Residence Inn By Marriott and Holiday Inn Express. If you want to have a more local experience, check into the Motel Du Beau Travelers Inn, built in 1929 in historic downtown Flagstaff.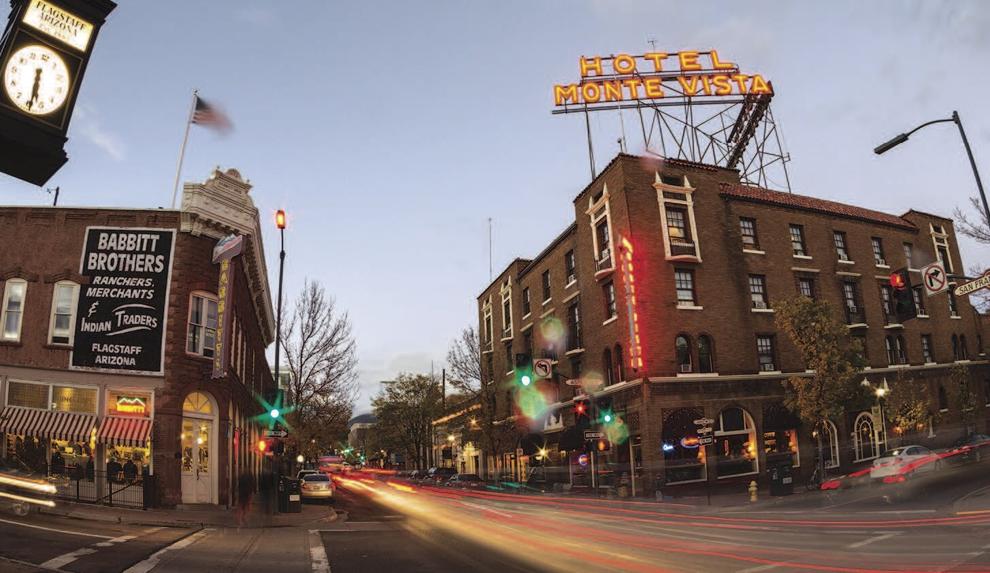 The onsite restaurant, Nomads, features unusual options like an Aussie Meat & Ale Pie, or pasta topped with vegetarian chianti marinara sauce. Nearby is the Hotel Monte Vista, which opened in 1927. With such a long history, you won't be surprised that the guest register has included such famous names as Gary Cooper and Bing Crosby. But although various websites point to scenes from Casablanca being filmed there, it's a myth (for the real story on the making of that immortal classic, read Noah Isenberg's fascinating book We'll Always Have Casablanca).
For the personal touch try the beautiful England House Bed & Breakfast, built in 1902 by a master stonecutter and owned and operated today by former river guides. Likewise, the Starlight Pines Bed & Breakfast celebrates small town life.