San Diego, a total California beach city, radiates a relaxed but lively feel all around. The perfect mixture of locals and tourists, restaurants, beaches and music all reiterate the mellow vibes that the area gives off. As you walk on the public street and see citizens in passing, smiles — even if obscured sometimes behind masks — are shared.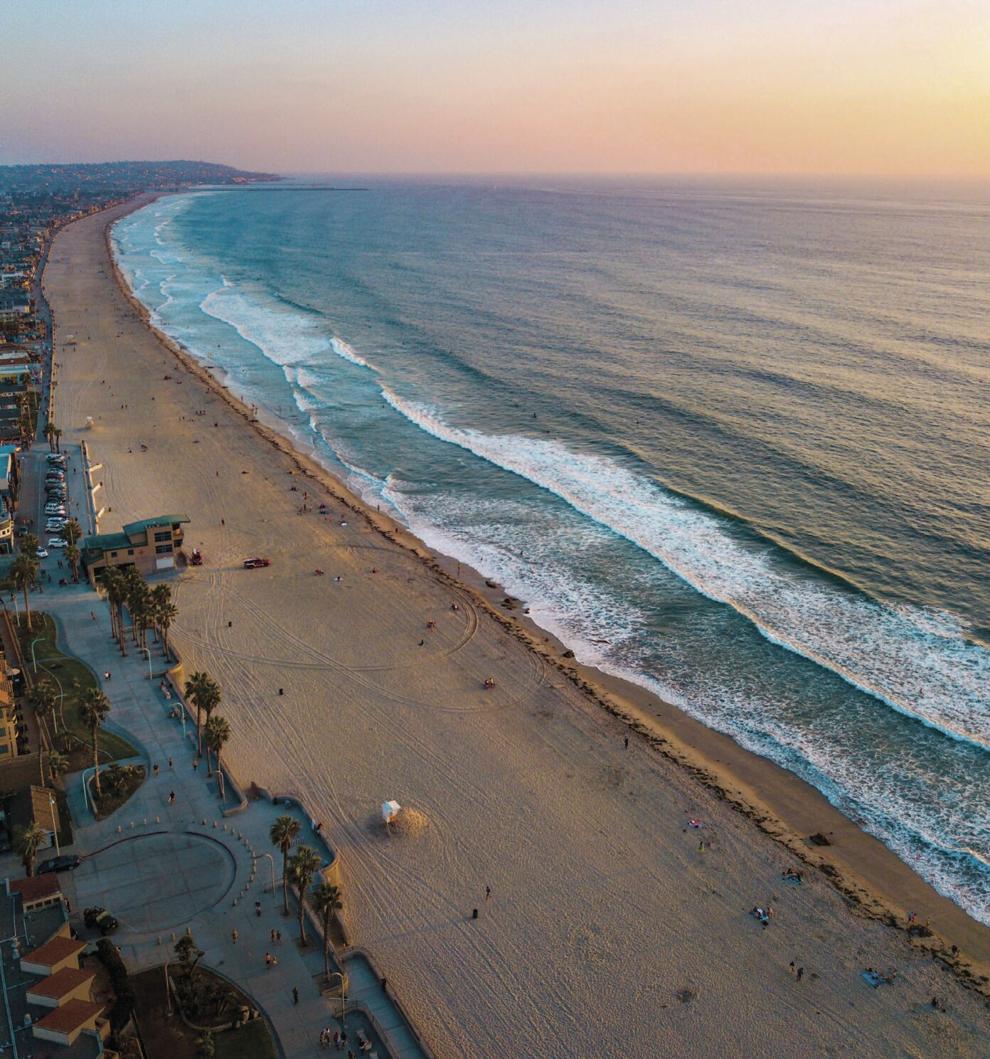 Mission Beach, a beautiful, spacious sandy stretch where families sit, friends gather, surfers thrive, and children frolic, is where to go if you are looking for a social but composed atmosphere. Although there are people everywhere you look, "crowded" is not a word to describe how you feel. Every beach setup has a fair amount of space around, giving people room to set up their umbrellas, sprawl out, and play games.
Even in the fall months, people are still able to comfortably sit in the sun and watch the ocean waves crash. The temperature is a little too chilly for many to wander out into the water, but don't be surprised if you see a surfer here and there (albeit in a wetsuit) anyway.
As often as seagulls fly through the air, you will see footballs, whiffle balls and Frisbees galore. The weather in November is a perfect combination of breezy and warm, making those outdoor activities still accessible, whether it's just lounging outside, getting a bite to eat, biking, rollerblading, or skateboarding. The list truly goes on and on when it comes to San Diego.
Coming off the beach and making your way onto the boardwalk, you'll find several beach-themed restaurants, surf shops, food trucks, and surf/bike rental stores.
The variety of restaurants — all just a block or less from the beach — is astounding. As you walk along, you'll pass rooftop bars like El Prez Beach Bar & Cocina that make it possible to grab a drink or a bite to eat while watching the ocean waves. Rooftop bars are a big attraction in San Diego, and you can find them in many locations throughout the city.
Pacific Beach is a neighboring town that also offers a great number of restaurants, bars and stores, and is especially known for its nightlife. Mavericks Beach Club in Pacific Beach, for example, is a popular spot to enjoy everything from live music to outdoor games.
For a heartier meal, there is a small, light pink beach shack with a straw roof called Baja Beach Café. Don't let its looks deceive you — the extensive menu has the capability of making all your Mexican and seafood dreams come true. And with 20 different kinds of intricate margaritas, no one will be left behind when picking a drink.
Simply walking around the neighborhoods that surround Mission and Pacific Beaches is an activity in itself. You'll pass people sporting a sun-kissed glow from hanging out at the beach all day, and observe the beautiful homes that sit only blocks from the sand and surf, with families sitting on their porches watching the sunset over the exuberant ocean.
You do not have to walk far to come across a stand that sells handmade trinkets and jewelry. They appear all along the Mission Beach Boardwalk. The artists are happy to elaborate on how they made each piece. The prices of these souvenirs are low, but the quality is surely strong and made with love.
Venturing away from the beach, spend some time in Balboa Park at the San Diego Zoo, where you can discover animals you've never seen before. Traveling with kids? There are programs especially for children, so the adult crew has a chance to kick back and relax while the kids have a blast. The zoo also has 20 different kinds of restaurants to choose from, ranging from full-service dining, to beer gardens that sells quick bites along with an array of beers. With tickets $50 for children and $60 for adults, the whole family is bound to have an enjoyable time.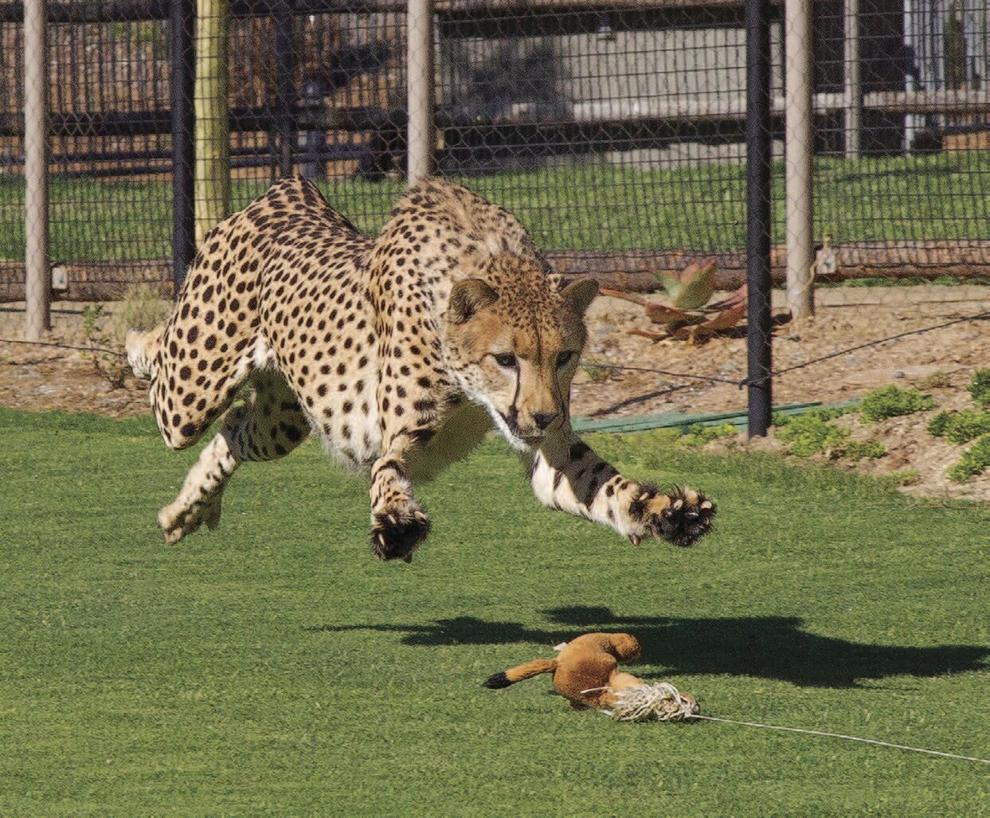 Along with the San Diego Zoo, comes the San Diego Zoo Safari Park, which is a complete outdoor section that offers eight different kinds of tours, giving everyone in your group a close-up view of exotic animals that make you feel as if you've been transported to a different country.
For your stay, there are many options for hotels, motels, and Airbnb's all-around San Diego, just minutes from the beach if not on the beach. Resort living can be experienced at places such as Loews Coronado Bay Resort, or you can lay your head in a downtown, restored Italianate Victorian — the Horton Grand Hotel.
If you are planning to be out and about most of the time and you'd like to save on accommodations, Mission Beach Motel is a lovely and affordable place to keep your belongings and take a rest. Only one block from the beach and right across the street from the boardwalk, you can cut out some of the driving while on your trip. The motel goes perfectly along with the simplicity of San Diego, providing their guests with what they need, but not overdoing it.
Overall, San Diego has the "life is good" kind of attitude that we all seek on vacation. If you need a pause on life to take a breath from work, school, or just want some time to enjoy yourself in a beautiful place that exudes simplicity, then San Diego is the spot for you. TL
Left: You can watch animals from around the world in action at the San Diego Zoo and the San Diego Zoo Safari Park. Below: Balboa Park, which was the site of the 1915- 16 Panama-California Exposition, and the 1935-36 California Pacific International Exposition, is a great place for a stroll
Phil Smith developed an interest in art as kid, and took private lessons for eight years. Later, he received his undergrad and graduate degrees in music education at the University of Illinois, and moved near Chicago to become a high school music and theater instructor. In 1983, while still working as a teacher, he began merging photography and painting, constructing mixed-media collage pieces. After his retirement, he began exhibiting in shows and festivals around the country while looking for a community in which to relocate. He moved with his wife, also an artist, to Tucson in 2007.
Each of Phil's art pieces is based on an original photographic image that is cut out and collaged with vintage blueprints, wood, wire, paper, stamps, paint, colored pencil or other found items. He has exhibited his work at festivals in the area and is a founding member/owner of the Chris Bubany & Friends Gallery. PhilSmith-PhotoArts.com