There are so many places to see and things to do in Arizona, it can be hard deciding what to experience.
The Grand Canyon soaks up most of the spotlight, and rightly so, but it's not the only natural wonder in Arizona that will take your breath away. Our state is full of incredible sights and sceneries. Here are a few spots you'll want to explore now or in the coming months. Due to the possibilities of closures, please check each website before planning your visit.
Patagonia Lake State Park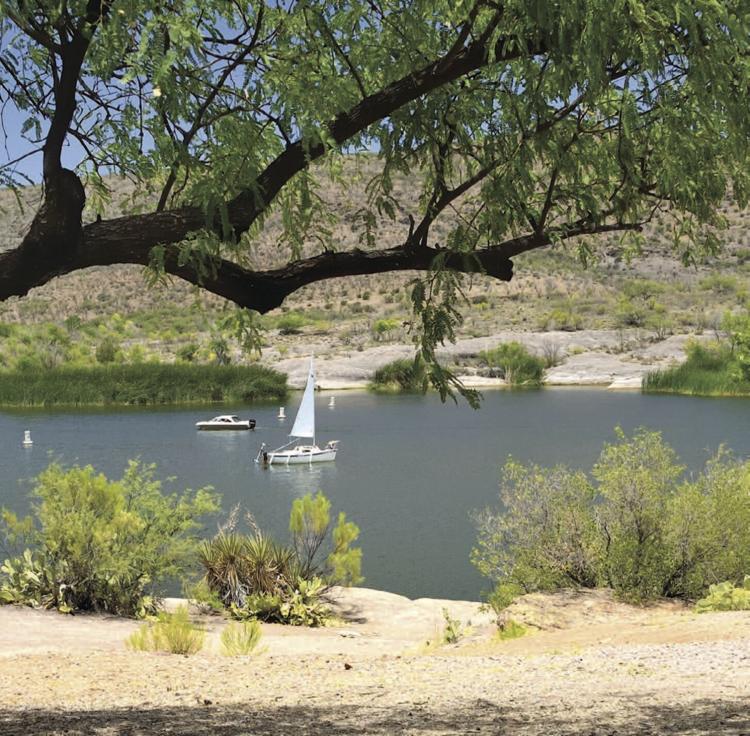 Diverse water-related recreational offerings, a temperate climate, and the scenic and historical characteristics of the Sonoita Creek watershed are what contribute to the growing interest in Patagonia Lake State Park. Residents and out-of-towners rejoice in the cooler temperatures and plethora of fun outdoor activities that await just a short drive south of the Tucson metro area. Camping, boating, water skiing, fishing, picnicking, and swimming are only the tip of the iceberg.
Nearby is the Sonoita Creek Natural Area with twenty miles of trails for hiking and eight miles of trails shared with equestrians. A 1.5-mile hike of modest difficulty called the "Overlook Trail" is not far from Patagonia Lake State Park and provides a great opportunity to see panoramic views of the spectacular scenery.
A bounty of birds and wildlife call this area home and can be seen around the park and within the linked trails of Sonoita Creek. Visitors can even download a bird list to learn more about the different species.
There are a variety of sportfish species available for fisherman in this 260-acre Southern Arizona lake. Throughout the winter months, the Arizona Game and Fish Department stocks the lake with rainbow trout, switching to channel catfish during the summer. These stockings merely act as a supplementation for the populations of fish that naturally reproduce in the area. This includes largemouth bass, bluegill and crappie — an angler's delight!
Southern Arizona is bursting with wide expanses of mesmerizing wilderness, and Patagonia Lake State Park is a one-of-a-kind spot to be immersed in it all.
AZstateparks.com/patagonia-lake
McDowell Sonoran Preserve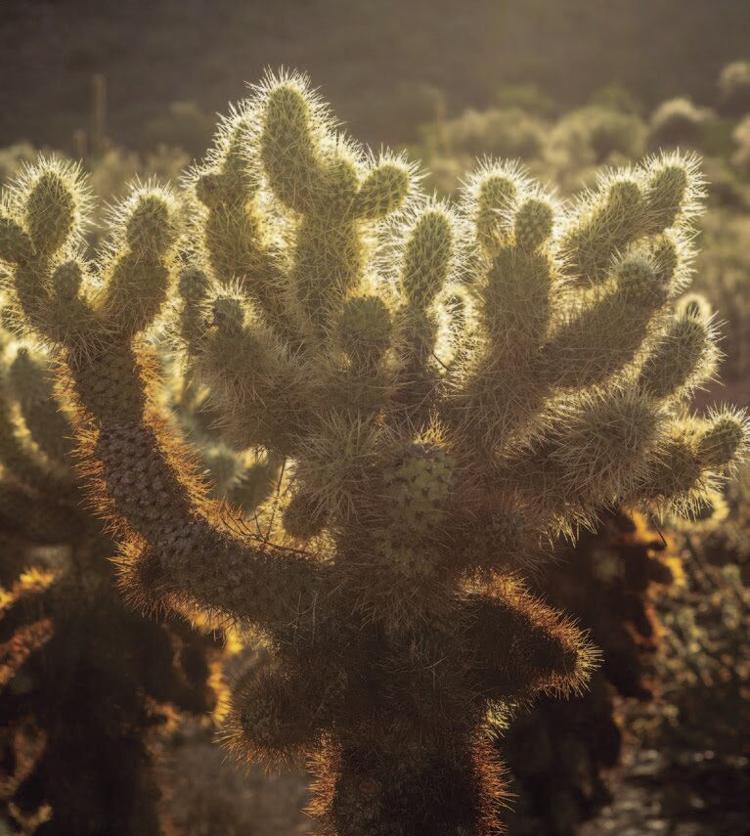 The city of Scottsdale's McDowell Sonoran Preserve is truly unique. Not far from the downtown area, the preserve is a sanctuary for Arizona's purely wild ecology. A place where birds soar and creatures roam. Where saguaro cacti reach for the clouds and fields of boulders arouse wonder.
This is a rugged land of unbelievably diverse geography. Not only does the area showcase Arizona's surprising geology and incredible natural beauty, but it also has a rich story to tell. It's chock-full of human history, from ancient Native American settlements to Old West mines and cattle ranches.
There's something for everyone in the preserve. During the warm summer months early risers can get their adrenaline fix by climbing a prominent 140-foot plug of desert granite that perches atop the McDowell Mountains ridgeline. Mountain bikers, hikers and horse enthusiasts can enjoy a seemingly endless collection of trails carrying them into the heart of this special country.
Whether you seek solitude, sunsets, or a physical challenge, the adventures are waiting for you in the McDowell Sonoran Preserve.
Glen Canyon National Recreation Area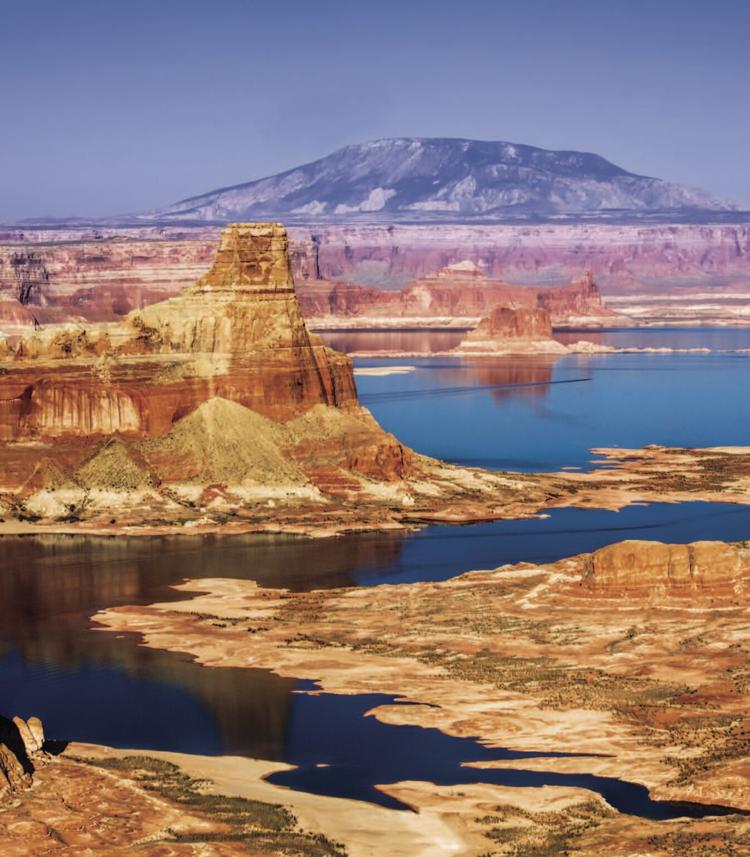 About six hours from Tucson, at the center of the Colorado Plateau, the region offers a wide range of land- and water-based recreational opportunities.
Lake Powell, formed by the captured waters of the Colorado River above the Glen Canyon Dam, is the most famous and most visited feature at Glen Canyon National Recreation Area. The surrounding desert landscape and river passages provide habitat for a diverse convergence of terrestrial and aquatic species.
Fishing, boating, kayaking, paddle boarding, hiking and sightseeing — there are plenty of things to do in the region. Professional guide services are available for tours of the surviving ruins and famed Rainbow Bridge National Monument, a sacred place for the First Nations people of the area.
With more than 90 side canyons — some being characterized as true "slot" canyons — the lake offers visually stunning experiences when camping on the beaches.
Nationalparks.org/explore-parks/glen-canyon-national-recreation-area
Lake Mead Recreation Area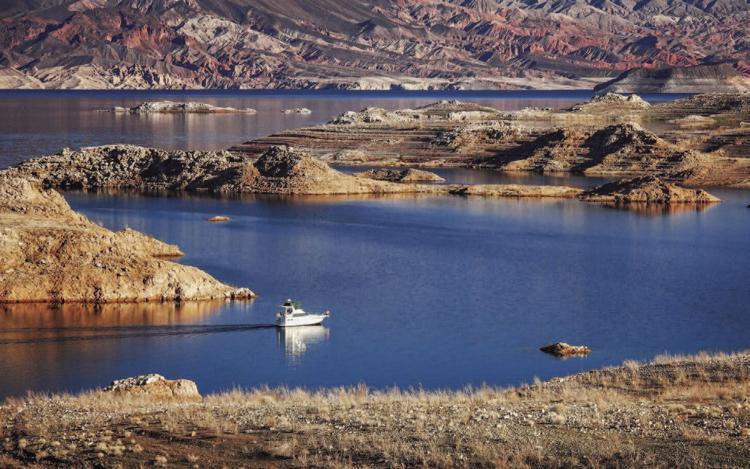 From the west side of the Grand Canyon, the park follows the Arizona-Nevada border along what was formerly a 140-mile stretch of the Colorado River. The two tremendous lakes — Mead and Mohave — are what attract millions of adventure seekers every year.
Out of all the recreational offerings available throughout the region, boating and kayaking on Lake Mead is by far one of the most sought-after activities for visitors. With just under 300 square miles of waterway to explore, it's easy to see why. Boaters can enjoy the thrill of open water while kayakers can unwind in a secluded cove.
Another favorite pastime at Lake Mead Recreation Area is fishing. The immense water surface, diverse fish populations, and sunny weather lure avid anglers from all corners of the country to the area year-round. Lake Mead has become well-known for its striped bass. Other fish include rainbow trout, catfish, sunfish, largemouth bass, smallmouth bass and crappie.
Although most visitors flock to the water, the park incorporates a vast area of the eastern Mojave Desert.
For those looking to explore the diverse ecosystem on foot, there's no shortage of canyons and washes, all which offer a challenge to even the most experienced hiker. Hiking in November through March when temperatures are cooler is the best option as daytime temperatures in the summer months can be grueling (and downright dangerous) regardless of skill level.
Lake Mead National Recreation Area is awe inspiring. Millions of people enjoy the park each year, returning time after time to rediscover that particular hideaway, hiking trail or emerald green cove, or just to relax on the shore and experience nature's sweet supply of boundless solitude.
Nationalparks.org/explore-parks/lake-meadnational-recreation-area
Papago Park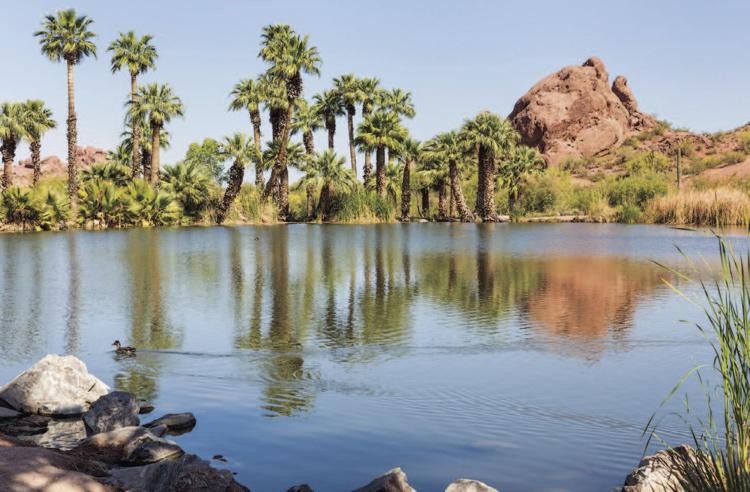 The trails that weave through the park are generally easy due to smooth footing and low elevation gain. This makes it a popular place for both out-of-town guests and locals. A series of trails and loops as well as paved pathways give visitors access to both the big butte and a small one. The 2.3-mile Double Butte Loop offers a full experience of the park. An interpretive nature trail where you can learn about desert flora and fauna is another attractive feature, great for families with kids and die-hard nature lovers.
Hole-in-the-Rock, the park's most popular scenic viewpoint, is thought to have been used by the ancient Hohokam civilization to track the position of the sun. This peculiar formation on the park's east side presents a breathtaking view of the distant downtown skyline. There's arguably no better place to sit, relax and watch the sunset over the valley.
Although opportunities for working up a sweat abound, explorers can enjoy two of the regions most visited attractions — the world-class Phoenix Zoo and the stunning Desert Botanical Garden. There's even seven acres of stocked fishing lagoons and a golf course!